Horses
Both of my sisters competitively ride horses. One of them is competing in a national competition in NY this week, which my parents are attending. That leaves me with the duty of babysitting my youngest sister, the three family dogs, additional cat, and one cockatiel, all at my house and mixing with my own dog and cat.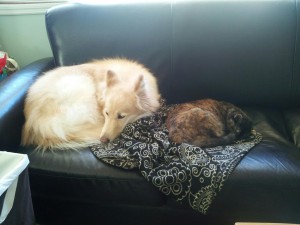 My youngest sister is homeschooled after a bad experience with the county schools (yay rural Alabama), so she'll be at my house all day, and I took off work so we can do fun sister-things when her homework's done. Our plans include pedicures, scary movies, walks at the dog park, and abstract painting.
Painting
On that note, I'm excited to show off a painting I finally finished, that was started two years ago as a replica of these beautiful fake covers: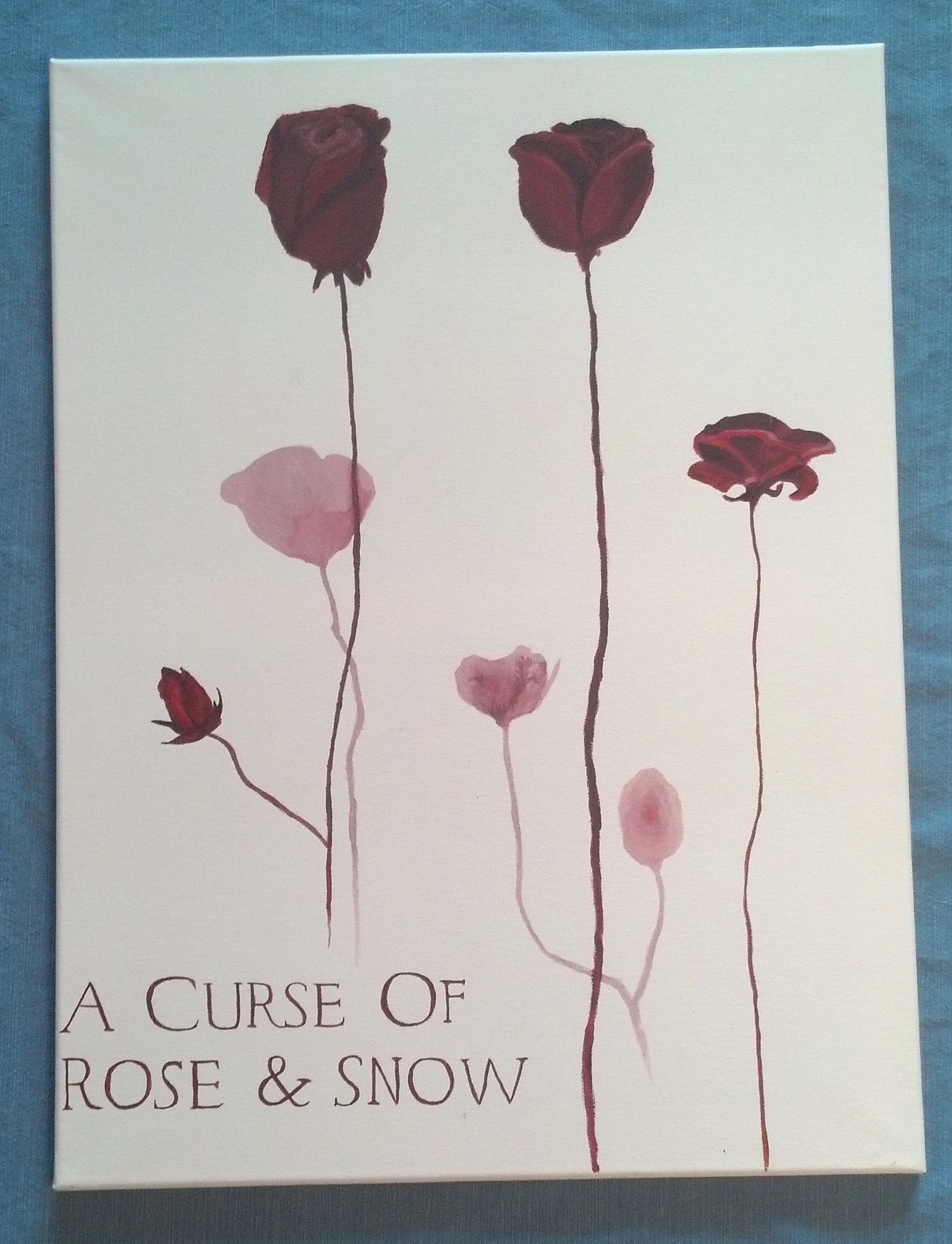 Mathilda's watercolor is infinitely more beautiful than my acrylic copy, but this one is big enough to hang in my office, and gives me a happy glow every time I look at it. Thank you again, Mathilda, for the compliment of choosing my story for your school project <3
Books
I rarely write full reviews on books, but I do sometimes record my positive thoughts on Goodreads reviews, and I definitely rate with 5-stars books I absolutely loved. Here are some amazing books I've read this year so far that I definitely think you should check out:
Lips Touch Three Times by Laini Taylor: I adore Laini, but I hesitated to read this book because I didn't understand the format. Three short stories combined with illustrations from her husband? I'm not a graphics novel person so I put off reading this book, but I was totally wrong. The illustrations come before each chapter, and are absolutely lovely. The stories themselves are haunting and magical, and since reading I can't get them out of my head. If you like Laini, definitely pick this book up!
White Cat, by Holly Black: I gobbled up the entire trilogy, which is not something I say lightly. This alternate-world where the main character lives in a 'curse-workers' family entangled with the mob is captivating and thrilling. Holly pulls off action in a way that has me jealous of how explosive yet realistic she makes it.
Seraphina by Rachel Hartman: This book made my 'Books I wish I'd Written' shelf. I've never heard it spoken of outside my conversation with Caitlin, and I cannot for my life imagine why. Seraphina is absolutely brilliant, with incredible world-building and such a unique twist on dream worlds.
Imaginary Girls, by Nova Ren Suma. I adore magical realism, especially in small towns, and Nova pulls it off so perfectly. Here's actually what I wrote in my review: "I'm just so thrilled this book exists; it was delivered exactly how I wanted it. Nova has herself a new fan."
What are your favorites this year?
Dogs
August 29th was the two-year anniversary of adopting my biscuit-colored Samoyed, Bella. You might recall the sad circumstances in which I got her. Two years on, she's a happy, healthy, somewhat-outgoing dog with two BFF huskies she gets to play and walk with several times a week: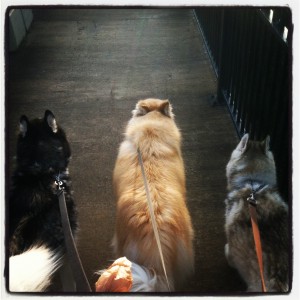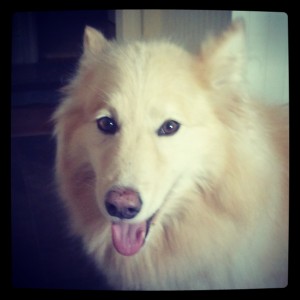 Unfortunately she's developed a weird mole-lump on her neck she's going to have removed next week, and because of the awkward shaving that's going to happen I decided to just shave her completely down again, like so: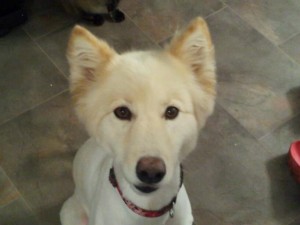 I am sad for the loss of her beautiful coat, but I also know that she really enjoys the freedom of being shaved down, especially in the Alabama heat (we're still at 90 degrees here everyday, omg). I just hate walking away from her in the grooming salon. Breaks my heart every time.
Writing
In writing news, I'm making slow progress on Nameless, and also dedicating to a new book tentatively called The Cobworld. Here's the brief summary:
This YA Fantasy follows newly-betrothed Princess Bronwen as she struggles to save her childhood friend Prince Rylan from magical entrapment after he returns, mute and terrified, from a mysterious 4-year disappearance. Following him into the Cobworld, Bronwen discovers the truth about the Rylan's curse, the dangerous royal Wishing Well, and ultimately herself.
As I move into this new project I'm trying to apply all the lessons I've learned from rewrites of Nameless and ACORAS. I am attempting to fully plan out the plot and have the world mostly built before getting too deep into the story, but of course at 10k in I've already discovered some info that's affected the plot. Oh well. Nothing can be planned perfectly :-)
Me
I'm writing, painting, crocheting scarves, waiting with bated breath for each new episode of Breaking Bad, trying to exceed my goal of reading 100 books this year, exploring more non-fiction, researching sociopaths for an adult fantasy novel idea, and supporting Chris through his third-to-last semester of school.
One last thing, check out this crazy video that's trying to become the next great internet meme. Then watch their song Stonehenge. It's fantastic.
<3, Savannah