Friends, please forgive me. I'm just not in a chatty mood lately. I suspect it has to do with the new story I'm incubating. So here's my monthly update, short and sweet, and even some info about said new story:
Writing
I finished my second round of edits with THE COBWORLD, did a whirlwind edit on A CURSE OF ROSE AND SNOW, and now I've moved on to a new project whose code name is Shotgun Girl. (I have a real title for it, but I'm more comfortable just calling it Shotgun Girl for right now.)
You might remember that story from this post, where it was briefly mentioned as an idea I hadn't quite developed yet. Well a few months ago some more ideas came to me, and I've been slowly working out a plot for the book [series?] ever since. In fact, I feel pretty committed to this project, but I'm trying that thing where I keep the details pretty locked down, so though I have a pinterest board I don't feel ready to debut it yet.
The secrecy is one of the new methods I'm excited and slightly nervous to try. Other methods include brainstorming by post it note, and writing in third person instead of first.
When I can, I spend my weekend mornings and my lunch hours at a local Cafe 153, where I order a dirty chai with 1 shot of espresso (highly recommend!) and brainstorm in a fabulous new colorful notebook. It's great fun to fill such a lovely notebook with dark topics such as wizard bones and death magic and damaged girls wielding shotguns.
Usually I look to Laini Taylor as my role model in writing, but for this project I'm looking to Maggie Stiefvater and Holly Black. This will also be my first time delving into urban fantasy. Wish me luck!
Chicago
I was graciously, generously invited on a trip to Chicago, where I had All the Fun and did All the Things.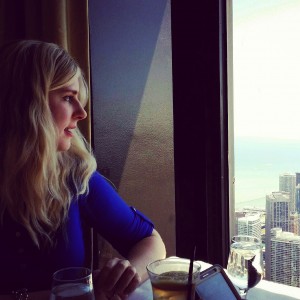 I lived in a suburb near Chicago for the year leading up to my high school graduation, and returning was… odd. I didn't particularly care for my time in Illinois, and so unlike visiting my home state of Washington being in Chicago made me feel slightly paranoid, as if I was in danger of being stuck there again.
Returning to the green hills of Alabama was a relief :-) I had so many stereotypes of Alabama in my head when we first moved here, and it's been a wonderful surprise to find that I love it here so much. I can't even say what's so great about it; it's just pleasant in so many different little ways, including the weather, the people, the food, and the fact that they actually have hills!
A particular highlight from the Chicago trip was getting to eat some new foods, including real ramen!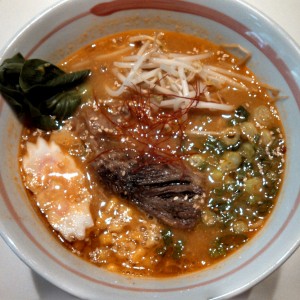 Chris and I watched the David Chang reality show (called The Mind of a Chef – I highly recommend!) on Netflix and were fascinated by the episode on ramen, so trying authentic ramen in Chicago was a must. If you can call ramen in America 'authentic', which according to David Chang, you can't.
In other food brags, I drank Guiness at an Irish pub and ate Irish sausage and blood pudding for the first time, both of which were fantastic. I'm suffering terrible cravings now that I'm in Alabama where we don't have any of that stuff :(
In other favorite moments, I learned how to use a heat wand to curl my hair!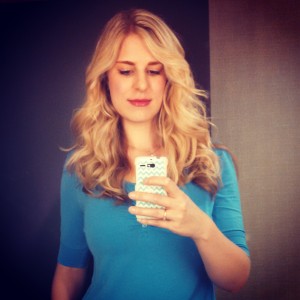 I also spent the trip severely appreciative of the fact that I've now lost around FORTY POUNDS, and was able to rock some awesome new dresses and shirts in sizes smaller than I had to wear just a few months ago. I'm gearing up for a Color Run at the end of September. Excited/nervous!
Oh man, we did so much stuff… saw the Blue Man Group, went to a Cubs game and ate real hotdogs, visited the Field Museum and the Art Institute, but I think my favorite was the very hurried morning at Lincoln Park Zoo. I wish we'd had more time, because I would have loved to spend all day there. I can't get over how wonderful it was, and this from someone who grew up going to the fabulous Woodland Park Zoo in Seattle. But did I mention the Lincoln Park Zoo is FREE? It's funded almost entirely on donations. Just amazing.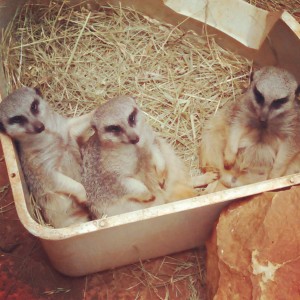 Other Life
After twelve years, six of which he spent with me, my wonderful boyfriend Chris is finally graduating with his Bachelor's Degree :D
The graduation party is this Saturday, and I'd just like to say publicly how proud I am of Chris for his hard work and sacrifice, particularly over these last 2 years where he worked full time and attended school full time. He did it to make our life together better, and I can't wait to celebrate his accomplishment this weekend with our friends and family. We will hopefully have more exciting news to come after that!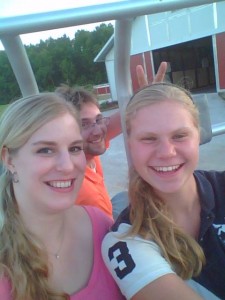 I hope your summer is going as smoothly and productively as mine!
<3, Savannah
PS: I'm getting ready for Halloween! Guesses as to what this costume's for?