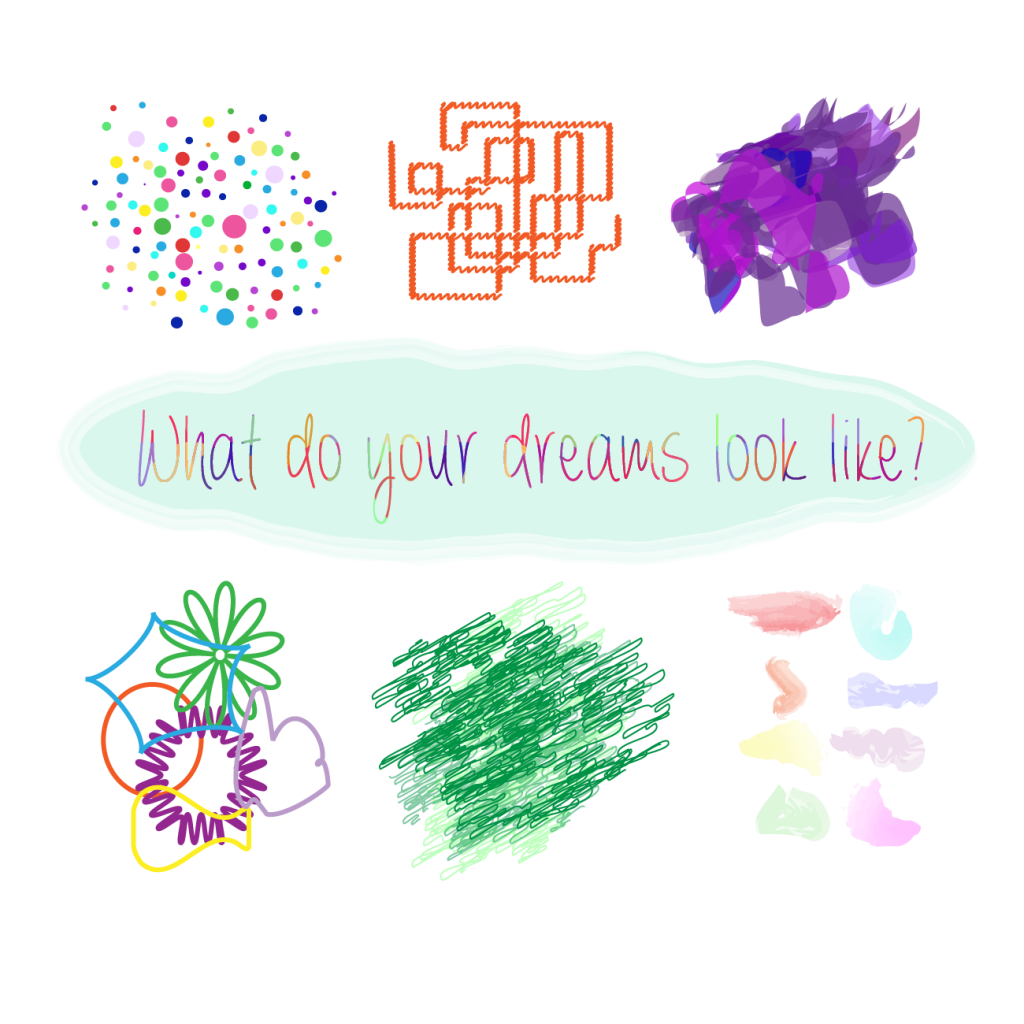 "Emergence" was the theme word for my birthday. My best friend flew down to visit and we spent four amazing days together hanging out, catching up — and healing each other. She very patiently and lovingly helped me explore the glass walls of the maze depression built in my mind until I could jump out and walk free.
A few weeks prior to this I was in another bad depression spell. I didn't realize it at the time, but I was spiraling in a feedback-loop of dead-end thinking and avoidance. I prayed in my journal to stay focused on holding out my spiritual hand, waiting for the help I believed would surely arrive.
Within the space of a few days several dear friends serendipitously offered up the advice I was looking for, showing me I'd been tangled in my own head for far too long. I need time spent among people. I need movement. I need more time living in the body instead of the air above my head.
Now that I've broken free from the chains of my own making, I've realized how silly it was to be bound like that for so long. Hindsight is 20-20, right? Here's what I discovered:
A lot of my unhappiness stemmed from the incredibly high standards I set for myself, and the crippling need to perfect details and planning before moving forward with the things most important to me. I have so much creativity I've bottled up inside, and so many projects I've put on indefinite hold because I wanted to 'save' them for when I had a book deal, so they could be used 'appropriately' in expanding my platform.
And everything I wanted to do ancillary to novel-writing, I was withholding because I view everything from a monetizing perspective. Why bother learning to crochet, or make jewelry, or carve wood, or do so many other things I want to do, unless I'm going to launch product lines and set up marketing plans and launch Etsy stores, and, and, and…
Such competitive, unrealistic thoughts, right? Art makes me happy.  And I don't need a business plan or financial reasons to make it. I don't have to devote my entire life path toward a set of products. I can just… make stuff. For the joy of it. That's a GOOD ENOUGH reason.
And as for writing… one of my most favorite things to do here lately is write little poems about my wonder for life, the universe, science, and God. In the back of my head I figured I'd write in secret for a couple years, and hopefully after I've had a few YA books come out I would have enough street cred to justify a small poetry chapbook, and THEN maybe I could start sharing them.
But in some ways that's putting the cart before the horse. Art comes first, THEN platform. And my fears about 'wasting' the sharing of new work, or ruining my chances for copyright or traditional publishing just doesn't really apply these days in this share-first monetize-later environment. I don't need a contract to be a real creator, or to start sharing my work.
So, now I am.
I still feel very anxious about 'muddying' the waters of my online brand, but I'm trying not to care anymore. To that end I want to  make this website more inclusive of EVERYTHING I'm doing, so I'm adding new sections and changing things around some more. I would really like to start updating this blog more frequently and have more conversations. Here are the other things I'm doing:
Poetry on Instagram (& more!)
I started a secondary account for my poetry and poetry-related art. If you like my style, come follow!
I'm adding these poems and graphics on several mediums, most notably Pinterest if that's more your thing.
Art, Art, Art
I'm finally learning Illustrator! I'd love to make in-person art but I'm still too perfectionist, and computer programs allow me the unfettered ability to tinker. Check out this happy polar bear! I'm very proud of him because he's the first original illustration I've made on my own, instead of copying other people's art to practice Illustrator functions.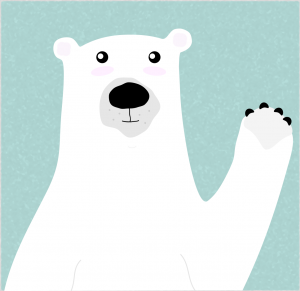 I also made the graphic at the top :-)
Twitter
I'm back. I was gone for a long time because it was OVERWHELMING. But now I've unfollowed a lot of people, especially industry-people, so I don't get that panicked "I'm falling behind and everyone is doing so much more than me!" feeling. Now my feed is a trickle instead of a river, and that's way more enjoyable. Plus, several of you have been SO nice and welcoming. You've really made me feel wanted.
Writing
I've been stuck on Nameless for a while. Not because I don't know what happens, but because of Unrealistically High Standards (TM). Done is better than perfect, right? I'm trying to let go of that itchy perfectionism and get through it (while still having FUN).
Depression + the Future
I'm feeling WAY better. This week. I hope it lasts, but the past nearly two years have taught me I just can't know for sure when the depression will come back. I have a book ready to query (Shotgun Girl) but I don't know if now is the right time. I'm in the last semester of college (graduating August!!!!) and sort of reclaiming my artistic self, so I'm unsure this is the best time to go down that road. I think by the end of the summer I'll have a better handle on things.
Thank you, as ever, to everyone who has reached out with encouraging words. It still amazes me that we can communicate so lovingly across so many miles. The future is wonderful, isn't it?
Talk soon,
Savannah