Corona gave me permission to share the sketches that she did for me for my header, so I'm excited to share them with you today! (You can click to view larger!)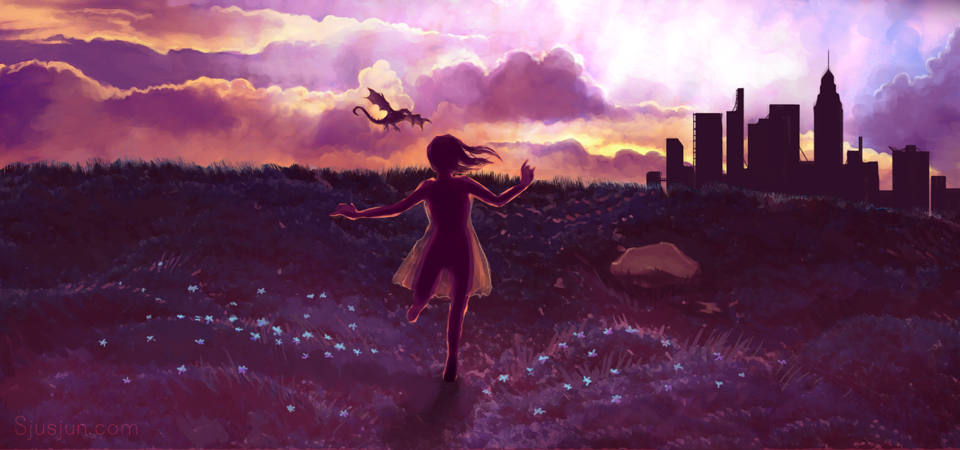 This is the first one she did for me. When I saw it I was completely blown away. She captured the feel of what I wanted precisely, and I was in love with the colors. And the sky! Oh, man, the sky!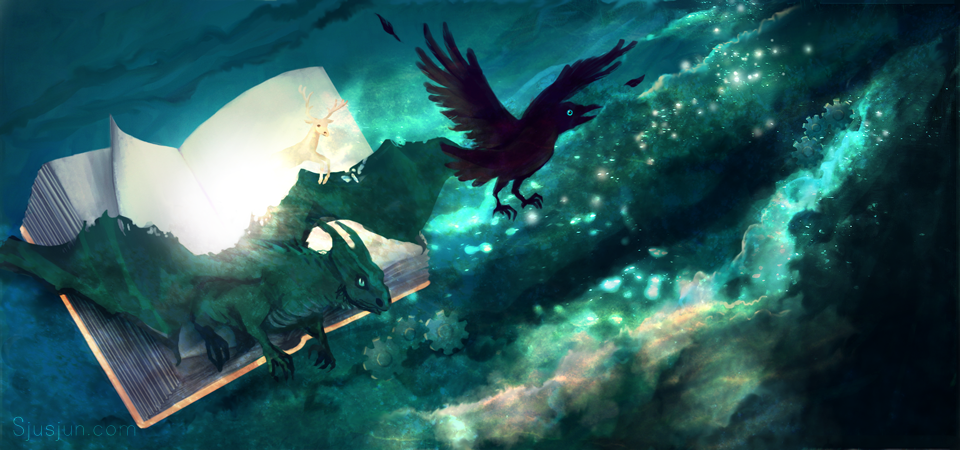 This one was inspired by an idea Kat Zhang gave me about an open book with a fantasy world flying forth. I loved the galaxy here, and the animals were great! That deer is so sweet looking.
Of course this is the one I ultimately went with. We discussed options for filling in the dark spaces; having dragons was really important to me, and Corona added a rose vine to tie in with my sleeping beauty retelling. I also requested bats in the background because I love bats!
Stay tuned for tomorrow's post on the Best and Worst of my high school experience!