My friend Mathilda Stenmark has finished up her school art project, which used my sleeping beauty story for inspiration. Below are her two latest covers, done in themes.
(For the first covers she made me, click here!)
The first one is supposed to be 'hipster' style: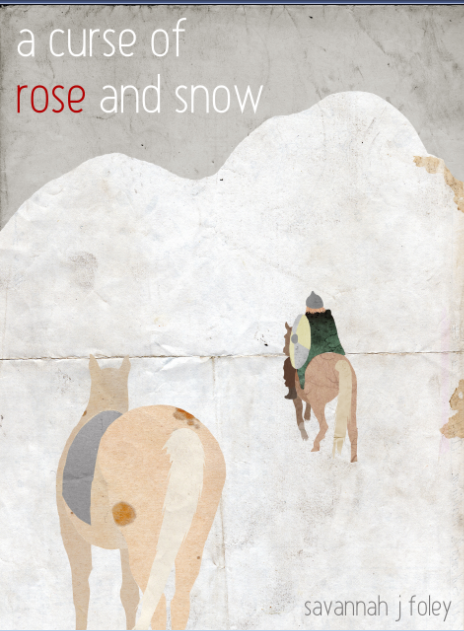 I love how she used the fold line for the horizon line. And guys, that's Gile on that horse! Gile!! Remember him from this excerpt (He's the one Rose calls 'Redbeard')? Ahhh seeing my characters is so fun!
–
This next cover is meant show all the trends the artist dislikes in current book covers. To quote Mathilda, she chose "a model wearing a dress that doesn't quite fit the historical era, a dead-like and helpless pose, no face and lots of flowers. "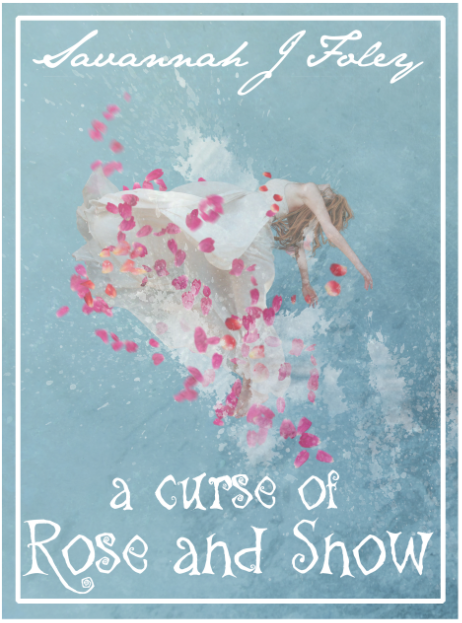 Even if it IS supposed to be 'bad', I do kind of really love that picture of that girl. So dramatic. :-)
If you click on either of these pictures you can see them in large sizes!
A Few Updates and Notices
I know I need to do a large, personal update because it's been mostly philosophical talk on here lately. But I'm also planning an article on effective magic systems and why you have to limit them or society as a whole will collapse, and of course we have to continue the series on community.
Today is also the last day you can enter a giveaway I'm sponsoring, for a fabulous book called The Thorn and the Blossom. This book is bound accordian-style, and if you don't know what that means you should totally check it out!
In my writing life, I submitted and received notes back from my agent on The Dead-Filled Halls. It seems I wrote the middle of the book, and now after adding a new beginning I also need to continue the story and add a new ending. How funny is that? My agent was even brilliant enough to expand on the twist at the end to leave room for a possible sequel, so as soon as I'm done with the sleeping beauty story I'll go back to that.
And speaking of sleeping beauty… I'm just going to go ahead and change the title over to A Curse of Rose and Snow here on the site. A while back my agent and I changed it but I didn't move everything over in case it changed again, but it seems to be holding steady.
Right now I'm finishing up work on a new piece for the story, one I'm very excited about. Originally there's a huge explanation scene about 3/4 through the book, when Rose finds out the truth at last. Instead of having Rose relay everything she discovers to the reader, I decided to borrow on the Pensieve idea from Harry Potter and actually have her witness flashbacks from one of the other characters.
You guys, it's… deliciously tragic. We actually get to see what happened to this one character that makes it such a tragic story. It's been really enjoyable and soothing to go back to what I'm best at, and I'm beyond excited to one day get to show you guys the actual backstory.
I've also made a Pinterest board which helps keep me inspired for this story :-)
Today is also Chris's birthday <3
I will talk to you all again soon!