I have so many things to tell you after a blog silence of a few months (Las Vegas! Visiting Kat Zhang! Visiting Susan Dennard!) but today I want to talk about Nameless.
The last official update about Nameless was in January, and I'm sorry to say I didn't end up working on it too long before switching over to Shotgun Girl. I finished the draft in June and completed my own edits in late July. I was supposed to turn my attention back to Nameless, but it was so hard.
I hated working on it. Like, hate-drove to the cafe, hate-set up my laptop, and hate-drafted for an hour each day. I assumed my problem was that I'd spent so long starting and stopping on this middle section that I was just bored of it. I decided to take up the rally cry of "Team Shitty First Draft!" once more and plow my way to the finish.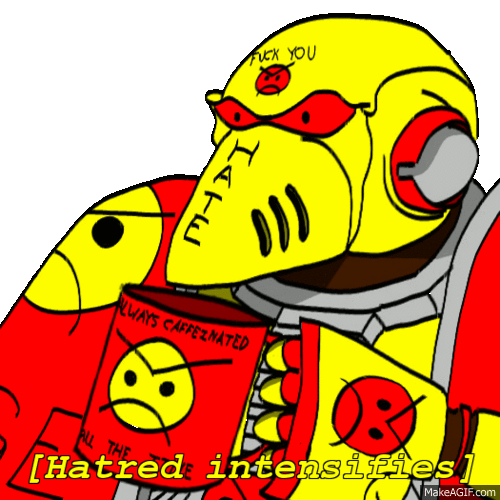 It did not go well.
You're showing up, I told myself. You'll start to feel better. Just finish the damn thing. And yeah, I was writing upwards of 1k per day, but the draft felt absolutely dead.
I was also re-reading Elizabeth Gilbert's BIG MAGIC, and encountered the story where she talks about a project she'd put to the side turning up dead when she went to work on it again. Liz feels that if you don't dedicate to an idea, it has the right to leave you and seek out someone else to help midwife it into the world. I don't know about the rights of ideas, but suddenly I got The Fear:
What if I'd let Nameless sit for too long? What if I'd spent too many years pushing it to the side when something easier (and often more exciting) came along, and now it had finally left me for good?
I didn't want to give Nameless up. I owe too much to myself, the readers, and the story itself. But it was agony to work on it, and I knew if I was having this much trouble, any future readers were definitely going to hate it. I even got to the point where I was considering drastic plot rehauls (yes, even now that the middle plot is the most condensed and action-y that it's ever been), up to the point of discarding the whole Rebellion idea entirely and turning the book into a general sort of romance with no bigger societal conflict.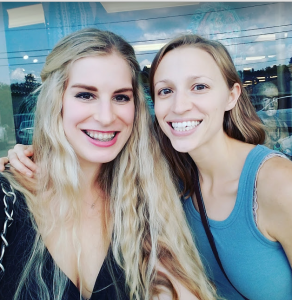 Then I visited Susan.
Susan and I used to be in LTWF, and then Pub Crawl together, and I hadn't seen her since Summer, 2011. She graciously invited me out to spend the night with her at a cabin in the woods of Georgia.
We hiked, visited the adorable local town, and ate some amazing food. And the whole time, we were talking. It was an amazing experience hanging out with her. Susan helped me heal from an old wound and exorcise some emotional demons I'd been carrying around.
I didn't say much about it online, but the previous week I'd experienced something I can only describe as depression, and the experience was terrifying. Out of nowhere as I was driving home my mood tanked, like I could physically feel my hormone levels drop, and they didn't come back for several days. I've never felt anything like it before. It felt like something curled up in my chest and died. Nothing was interesting, I didn't want to do anything, not even something mindless like watching TV. Chris could convince me to go out, and I kept going to work, kept doing homework, but in the back of my mind my thoughts were always racing: what if this doesn't go away?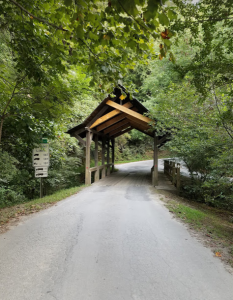 I told Chris about it obviously, and my family, and my boss. If it continued or maintained I would have gone to a therapist for help. Thankfully it lifted on its own, and in hindsight might have been triggered by a stressful family situation, on top of working full time, on top of taking four classes this semester, on top of receiving a challenging edit letter from my agent concerning Shotgun Girl. I'm so relieved to return to my normal buoyant mood, but it really taught me something about the reality of folks fighting depression. I could easily see how a long-term existence like that could wring absolutely all enjoyment out of life. If you're struggling with depression you have my every sympathy. Don't be afraid to reach out — it's really not your fault, and if all those traditional remedies like Eat Right! Exercise! Sleep! can't help fight it off, please do go see a professional. *sympathy hug*
Anyway, thankfully this depressive episode lifted the day before I went to see Susan, but it was still good to talk it out with someone, and catch up on everything from the past few years. Our conversations were so healing I'm convinced they must have shaken loose a psychic cap on some part of my brain, because as soon as I got home some very interesting things started happening with Nameless.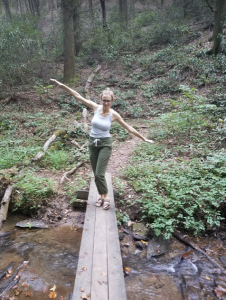 Part of our conversations revolved around the latest discussions in the YA community (especially on Twitter) concerning diversity. I'm not an expert, but my understanding is that there have been many wonderful hashtags, groups, and blogs created to promote and support more diverse stories in publishing. This of course leads to discussions on privilege, tokenism, and inclusion. It's been very educational, and it made me think more critically about how I'm representing people of different colors, races, sexualities, and physical abilities in my books.
Kat Zhang and I had had some similar discussions when I visited her in July (We went to the Zoo, took pictures in the botanical gardens, saw the new Ghostbusters which was hilarious, and spent several wonderful hours writing in cafes). One of the concerns I shared with Kat was my growing awareness that one of the minor characters in Nameless might unintentionally be seen as queerbaiting. Kat gave me the very wise advice that it's still okay for the character to act the way he does as long as I include other queer characters, so we can see the diverse situations in which characters like this exist. Sorry about the vagueness, trying not to spoil too much!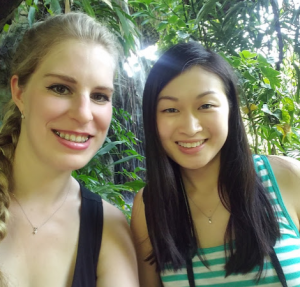 Kat was right–queer people exist in real life and I have ample opportunity in this story to represent this fact. In fact, I have the really cool opportunity to explore how the society in Nameless would see queer people, and how they would treat queer women different from queer men.
But after the supremely liberating conversations with Susan, I returned home and my characters started whispering. That's a metaphor, of course–I don't literally hear characters talking. But new ideas kept cropping up, new situations and new emotional reactions I'd never imagined before. I must admit at first I shied away from them–if this new scene I was picturing really went the way it was writing itself in my head, then it meant undoing so much of the book as it was already written.
Wouldn't it be better, the lazy part of me asked, just to continue this hateful slog so at least the book is done? How many times have I 'started over' on this middle part? How many months have I been stuck on the same scenes, unable to move forward into the new territory I'm so excited and afraid to explore?
But I listened. It's an experiment, I told myself. I can write this scene any way I feel, and no one says I have to include it in the book.
You can guess what happens next.
That scene plugged into an emotional resonance I hadn't felt since the first part of the book (which is perfect and glorious and OMGGGG; it's just the middle I can't stand). Shit, I said to myself, realizing what I'd done when the scene was complete. I didn't know they felt this way.
Once again, I'd been shoehorning these characters into the plot, a lesson I am ashamed to say I already learned three and a half years ago. Once again, my main male character has a mind of his own, and the emotional arc I thought he was on is not the one he really wants to be on.
So I cut 30,000 words.
They're safe in a separate document, but that's the total of what I extracted from the manuscript, backing it up to a point where the emotional resonance started to fade. This is probably the most extreme step I've ever taken with my writing, but I know in my bones it's the right thing. I must admit I was also bolstered by the knowledge that my idol Maggie Stiefvater did something similar this past June:
I just deleted every word of my draft due in July.

It was enormously satisfying.

— Maggie Stiefvater (@mstiefvater) June 15, 2016
The past few nights have been a mad dream of brainstorming, and I found myself praying out loud, "Thank you, thank you, thank you," yesterday as I sketched out a scene unlike anything that had ever existed in the draft. It allowed me to condense two chapters (always a good thing), explain more plot, and stay true to my character's new emotional journey.
I'm still glad I wrote that 30k of crap because it did help me figure out the general order of events, and I can recycle some conversation rhythms or descriptions. There's still tons more work to be done (and unfortunately I can't put off homework any longer, or responsibly stay up far too late a third night in a row), but I don't care. It's coming fast and furious, and the best part of all…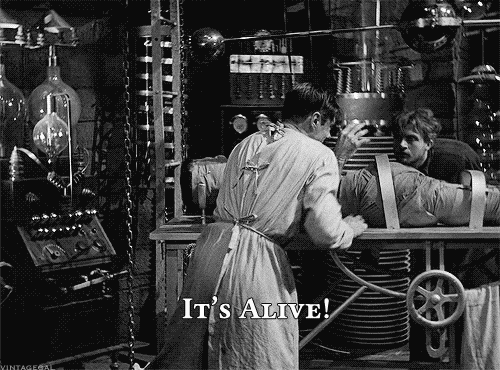 Nameless is living again :-)
And so is my excitement for it.
And so is a new way of being more inclusive, and doing greater justice for these characters and their complicated relationship.
I had to be old enough, and educated on diversity enough to let myself go to that place. Once again I find myself so grateful Nameless isn't under contract (and neither am I!) because I have the time and space to do it justice, even if my growth, and thus its own, has taken place over twelve years.
(Holy crap. I've been working on this book twelve years this month).
I've also fallen in love with a new band, Cigarettes After Sex, and actually listening to their songs while writing, which is something I absolutely do not normally do. Nameless is really difficult to find songs for, so this is thrilling news!
Thinking of you with love,
Savannah
PS: In regards to the two predictions the psychic made about my family in the last post — one came true! The other is supposed to happen this month. I'll let you know!