Read this post to understand what's going on here. Essentially I and several writer friends are live blogging all day with our insane word count goals and progress!
~~~
What I'm working on:
Adding new content to Nameless for what will hopefully be the last time. I've completed a humongous outline for the last 2/3rds of the book and all the remains is to write. Piece of cake… right?
7:00AM: My alarm clock is going off. This post is going live. I'm probably hitting the snooze button. I get to write in my pajamas today! Does anyone else find pajamas totally conducive to good writing? Maybe it's a subconscious influence from when I saw Romancing the Stone at a really young age… or the fact that my mom teased me about turning out like that writer when I was a young adult…
Update forthcoming…
7:19: My cat cries for me to get up. I feed her quickly, let in the dog, and put on coffee. My hair is as poofy as a dandelion. Strap that sucker down in a ponytail.
7:25: Google ways to block websites from self on Chrome. Realize I can just use Mac Freedom. Facepalm. Check email.
7:28: Huh. I have no interesting email. What's up on Twitter? Holy crap Kat already has 2k written! Damn her insomnia! I give her a little taunt to distract her when she wakes up. (You use *taunt*! You hope it is mildly successful!)
7:40: Yay, coffee's done! Let me just comment on everyone's blogs who've already started…
7:59: Slap on some mascara in case anyone comes to the door (Chances of this happening… about 1%). I may be pretending to be a full-time writer just for today, but damnit, I'm a professional!
As seen by my Blue Steel impression and special Alice in Wonderland mug below: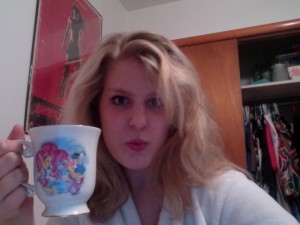 Now I have to go change out of my bathrobe. Nobody should write wearing a bathrobe. I am also now 2 minutes behind schedule.
Okay, I'm going offline. I'll be back in an hour with over 1k, you'll see!
Current word count: 0
8:30: Take minor break for more coffee. Check work email. Remember I still have leftover Halloween candy. Awesome.
9:04: Mom calls. Break for phone call! Ugh is this hour over yet?
9:07: Chris wakes up. I ask him if he finds my high word counts sexy. He says no. To this I say, "Pfhhht."
9:08: Oh thank God this is over. I need a Twitter break!
Total word count: 2,145!!!!! Holy crap. Take that snitches!
 This is my 'I'm so awesome you wish you were me right now' face: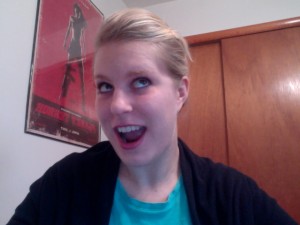 9:24: Okay, going back under. See you in another hour!
9:27: Chris is up, and doing something on his computer that makes noise like a duck being hit in the face with a brick. I shut the office door.
9:38: Kat's awake. She asks me via phone to modify something on the LTWF post, but I'm on Mac Freedom! A sudden sense of desperation overwhelms me. This no internet thing is scary! Writing is harder this time around…
9:40: Realize I've been writing in present tense again. Crap crap crap. Ignore it. I make a note to come back later.
9:58: Have a minor freak out to Kat via chat on my phone. My work is crap, this story is never going to work, this is all a waste of time. She reassures me. Maybe I'm too close to the project to really see what's happening. I keep writing. Cue huge sigh of relief. I'm back in the groove. I can do this.
10:24: Whew done! Added another 1720 words.
Total word count: 3865
 10:38: I can't take another hour-long sprint. 30 minutes then I'm breaking for lunch.
10:45: …I lied. Got distracted by a shoe site for people with huge feet like me! Starting writing again now, I swear.
10:55: Omg present tense is back again. Have I always written this story in present tense? I'll have to open up my older chapters when it's break time to find out.
11:16: 1,059 words added! I've always imagined that when full-time writers break for lunch, they make themselves a sandwich, so that's what I'm going to do. See you in half an hour!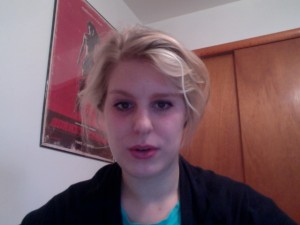 After having written 5k in one morning.
Total word count: 4,924.
11:43: Made a sandwich and had time to do my hair a bit. I now plan to visit my favorite celebrity gossip site and chill out before the next round.
Sandwich of professionalism! Tastes like VICTORY!!! (and pickles)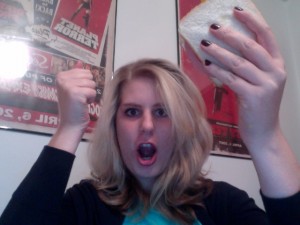 12:02: I stole one of Chris's Mountain Dews. This, combined with the three cups of coffe I had this morning, makes me feel like I am going to WIN ALL OF THE WORD COUNTS EVER!!! You've been warned.
12:33: Only 947 this round. Gee, I'm getting tired. I usually have a nap on my lunch break around 11. Totally overdue. Is it appropriate to nap during Word War day?
12:40: Kat is back at the writing! This means I have to scramble to stay ahead of her! But I want to naaaaaap :-( So I do.
Total word count: 5,871
1:16: get a call from work. The resulting scramble to find my phone leaves my heart rate elevated. Can't sleep. Chris chats me on my phone (as Kat knows I'm forever forgetting to turn that off) and wants to know if we want to go to an Indian culture fair tomorrow. The answer? Heck yes!
1:30: Get email I need to respond to. Okay, okay, I'm up, I'm up! My body has so much caffeine in it anyway that it's uncomfortable. I need to write 4k in the next 3 hours. Easy peasy. Let's do this!!!
Tired and jittery after my faux-nap: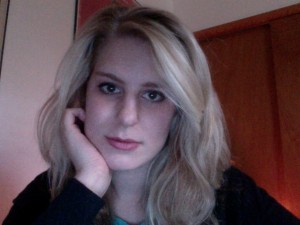 2:16: I'm engaging in a gchat with the enemy (aka Kat). She confesses to feeling worn out. In all honesty I am, too. But my word count is far more mighty!
Total word count: 6,469
2:37: Broke 7,000 words! I have limited time before I have to go to Chris's sister's birthday. Can I make 10k before 5????
Total word count: 7,271
 3:02: Added another 1,208! I can totally do this!
Total word count: 8,479!
 3:21: This being a full-time writer thing? It's fun. But man is this sprint exhausting. I think I'd enjoy it much better if I allowed myself to go back and edit. I'm pretty confident in what I've written so far, but I have left some absolute disasters of chapters in my wake. Funnily enough there was a lot I should have expanded on, but didn't because it would take too much thinking to figure it all out, and the goal of today is to go, go, go! Added another 496. We're in the last 1k here, people!
Total word count: 8,975
3:28: Minor break to check on my agent's twitter and my favorite celebrity gossip blog again. I'm am totally pooped.
3:28: I swear my office is 10 degrees colder than the rest of the house.
3:45: Was just able to copy and paste a huge section from the previous version into this version. Can't count pasted stuff though :-) Skipping ahead.
Total word count: 9,418
4:01: Well, my cat just threw up :-( Minor break to clean that up. Only got 463 words down. Final stretch, I swear! …omg I'm so hungry. Can't wait for dinner.
Total word count: 9,881
4:10: went on a rampage and spun out 456 more words!!!!
DO YOU KNOW WHAT THIS MEANS???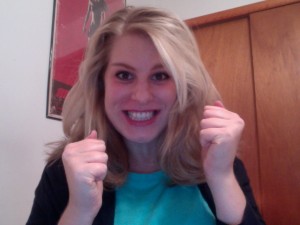 I wrote 10,337 words today! 
These fingers be flyin so fast they're smokin!
And I am sooooo done with sitting in this chair! I'm getting up now to finish my makeup, put on real clothes, take the dog out, pick up a birthday card, and meet Chris and his family for a birthday dinner!
I'll be making the rounds on the other participant's blogs to brag in a second. Thank you soo much, everyone who participated! This was an AMAZING day!!!
<3, Savannah