I can't believe it's been 3 months since we last talked. Time has definitely gotten away from me. Here's a quick update on everything to catch you up on what's happening!
Moving
Chris and I moved! Into what is basically a modern day fairytale castle.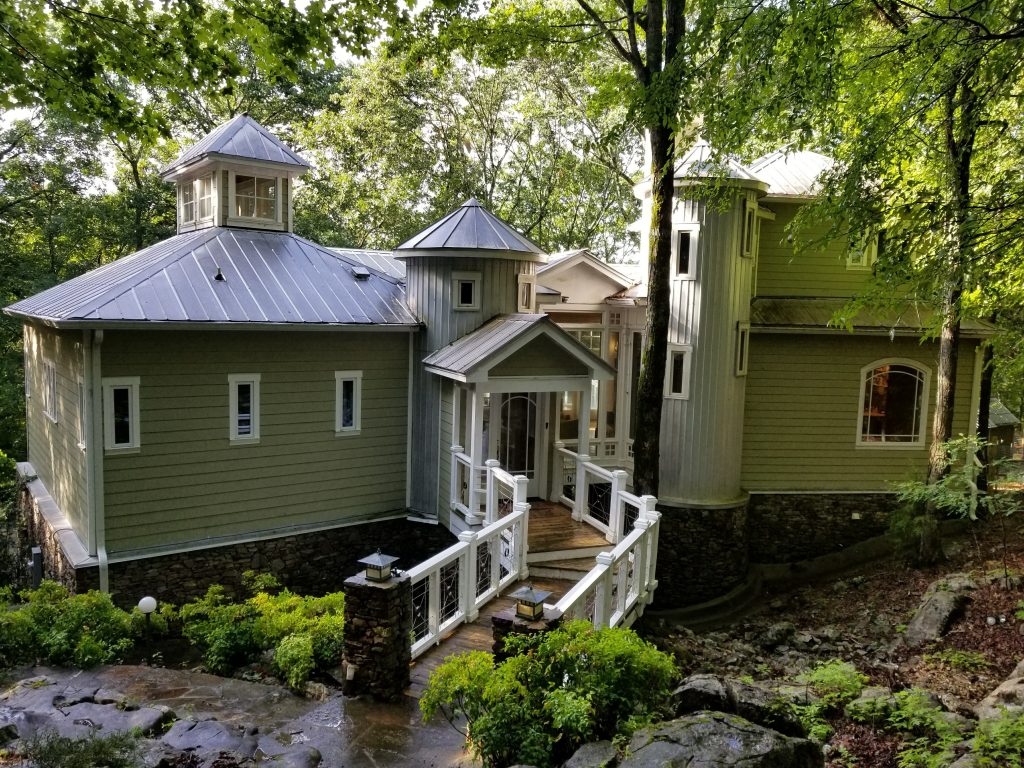 Here's what went down:
We didn't go into this year expecting to make such a big change, but in April I started to feel a weight on my heart like I wanted to go to lunch with our family friend/realtor Pat. Pat is my fairy godmother, y'all. She's been so good to my family, knows everyone/everything in the area, and even let me use her house and neighborhood club house for my wedding. I hadn't really seen her in a couple years, so I recruited my mom to set us up a lunch.
Chris and I had fooled around with looking at new houses or properties, but Pat had always advised caution, and to be honest we weren't ready to make a change anyway. But at that lunch Pat surprised me by telling me that Now Is The Time to make a move if we're going to. And she'd brought prospective property papers.
The one on top was a gorgeous, captivating green house with a tower and a bridge.
And my heart went, "Oh, shit. That's my house."
It was the same, "Oh, shit," feeling I got (and was frankly looking for) when I found our new dog, Grace. It's that feeling of recognition, of yessss but also of fear, because now you have to go and change your life and make it happen.
Sure enough, Chris and I went out to look, and fell in love. Even our parents said it was obviously a house meant for us. The problem was it was so far away from where we lived. But it was sooooo pretty. But it was sooooo far away. But my heart knew what it wanted.
Needless to say, we bought the house.
It wasn't that simple, obviously. It was a two-month process with lots of work, and paperwork, and panic/uncertainty, and running around, and figuring out finances, etc. But in other strange, amazing ways all our plans came together perfectly, as if (as I believe) we truly were meant to have this house.
Then I got incredibly sick the week we moved, starting on the very day we signed the paperwork. Y'all know I don't get sick very often (thank you childhood running barefoot around a barn and swamp) but when I do, it knocks me right on my butt. That was one of the most intense and exhausting processes I ever went through — packing and moving (up stairs!!) while sick sick sick. But I got through it, and Chris's family were superstars in showing up and helping us move. Amazingly, we didn't have to move very much furniture at all, as part of the deal with the house is we got to keep most of the existing furniture!
I'm telling you guys — this was FATE.
I am so, so grateful to get to live in a place like this. I can't wait to share it with friends and family for vacations and visits and parties. Chris and I are also playing around with the idea of hosting Events such as writing classes or retreats, charity events, even small independent musical events. I will surely report back with what happens :-)
Check out some of these pictures from in the house and around the property! (I get to hike in my OWN BACKYARD, can you believe it?)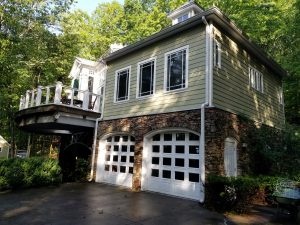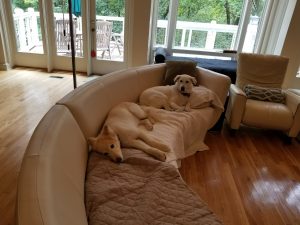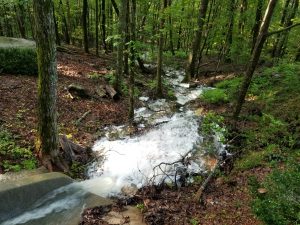 You can see a full video of the stream of water here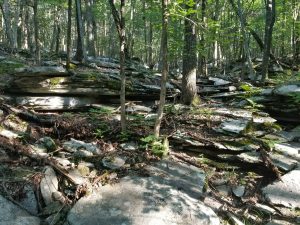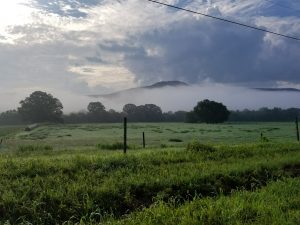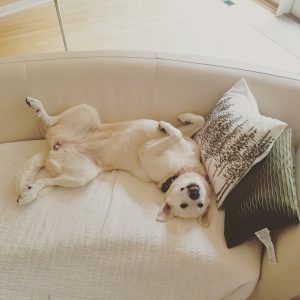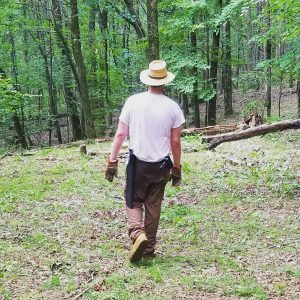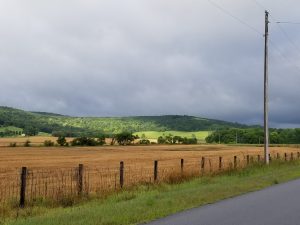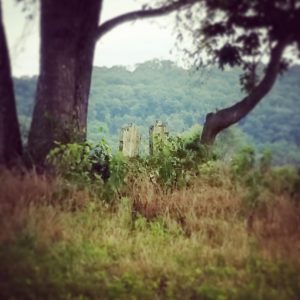 Glasses
It finally occurred to me as I was getting right up in my monitor's face again at work that maybe — just maybe — I should go have an eye exam. It turns out my eyesight is pretty good, but glasses would make it better. Sure enough…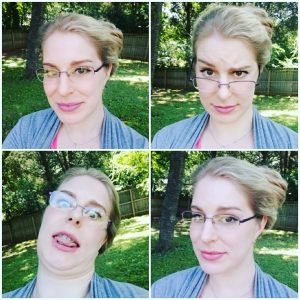 However, Chris and I felt these glasses made me look a little too matronly at times, so I went on EyeBuyDirect and got a few more pairs: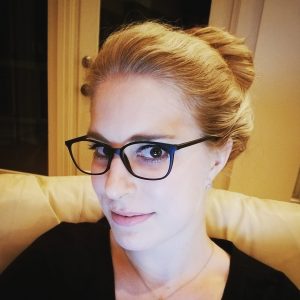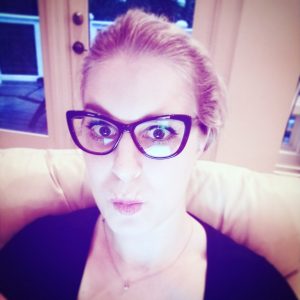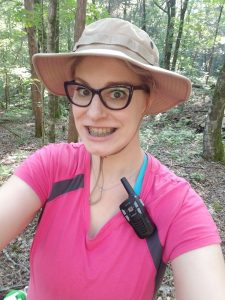 So yes. I have reverted to full-on adolescence with glasses, braces, and all. Thankfully I'm wrapping up on my braces and those should come off sometime this fall.
Writing
This is a weird one. With all the stress and distraction of moving (also I squeezed a week-long vacation to Seattle in there) I didn't get much writing done in the past few months. I still have one more scene to wrap up with Shotgun Girl. It's a make-or-break scene, which is why I'm struggling so hard with it.
However, now that the mad rush of moving and setting up  has died down, I find myself in a frenzy of creativity at nights. I'm brainstorming on the adult fantasy that's been lurking in my head the past few years (code name: Laid to Waste), and have even…
…
Wait for it…
…
Finally figured out the ending for Nameless.
Combining character and plot arcs, the themes, and all the Chekhov's guns, this is finally the ending I've been waiting for. I still have to write the darn thing, but at least, for the first time in fifteen years, I know the Right Ending.
Selah.
Conclusion
My depression is still well-managed through a combination of medication and healthy lifestyle. I'm pleased to report I've finally had the wherewithal to go back on my preferred low-carb diet, and have lost almost half the unhealthy weight I gained during the peak of my depression. I feel good, I feel that I look good, and I'm very, very excited for what's coming next.
I am most active on Instagram these days, as Twitter now feels like a fast-moving stream I can't keep my balance in, but who knows? I may return to my old haunts soon.
Be well, friends.
<3,
Savannah