EDIT: ANTEBELLUM is now known as NAMELESS
I've decided that 2010 is a lemon year. As in, 'when life gives you lemons…' There has been a ton of sour fruit dropped into my path over the past 6 months, and we're only half done! The good news is that I'm adept at making lemonade at this point. By December I should be addinng little tropical umbrellas and fruit-infused ice cubes.
So, here's an update on all my lemon –> lemonade exploits:
~
Lemon: My beloved fiance had left me. I was alone, stagnant, and depressed.
Lemonade: Perfect time for a vacation!
I went to Santa Barbara for my friend sjmaas's wedding! It was gorgeous, and I got to meet bee245 and meaganspooner! We roomed together, we walked on the beach together, we bought ice cream together, we danced together, we wrote together (okay, I think Meg was the only one who wrote on the trip, lol).
Going to see my fellow LTWF-contributors and friends was a lovely vacation from what was going on back home. I heard there's a reunion possibly in the works for next year, and I'm so there.
You can see pictures from this trip here on my Facebook.
~
Lemon (This sounds like Lemonade but as you'll see, it was really a lemon): I met a guy.
Let's call him Awesome Guy. He first messaged me while I was in SB, then we continued to talk when I returned to Huntsville. One weekend he came up to see me. We had a great time, we went to Little River Canyon in Fort Payne and jumped off rocks, we explored caves, we went bowling, went house-hunting (as he was moving to Huntsville), he cooked dinner for my family, etc.
Click here for a picture of a waterfall!
Click here for a picture of the caves (Cathedral Caverns)!
But, as it turns out, he was not so Awesome (see, I told you the lemon would reveal itself). In fact, he was a pathological liar with a very sordid past (yes, just like a soap opera). Needless to say, Awesome Guy is no more.
Lemonade: Awesome Guy did do me one favor… he began the process of remodeling my kithcen.
For those of you who've never seen one of my vlogs, my house was built in the late 50's, and the kitchen was covered in some perfectly horrendous pine-knot wood paneling (My kitchen could be featured in this book).
You can see the progress in this photo album on my Facebook.
I can't tell you how happy these changes have made me. My soul is lighter by being in the kitchen. :-) If you keep up with my twitter or FB, you'll see that I'm in the final stages of painting the previously-wooden cabinets. Almost done!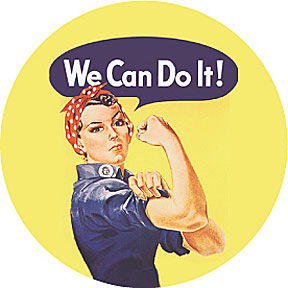 ~
Lemon: My agent suggested a complete rewrite of the Antebellum series, complete with a title change and condensing the trilogy down into one YA book, at no more than 120k words.
I teared up at first. I felt like I was being told I had never written anything marketable, and had come all this way only to have to start over at square one. But this wasn't a lemon. This was about to be delicious lemonade.
Lemonade: I realized that my agent was completely right. The tone of the three books shifts so much, and the focus moves from an emotional struggle to an action/societal struggle, and altogether we might love the story but selling it was going to be really tough. Whereas, if I did a complete condensing and rewrite, I could fix all the big problems and make the action super tight.
I was given another chance to make my manuscript the best it could be. Since signing with an agent I've grown so much and learned more about marketability and the publishing world, and I feel so lucky that I can apply all this knowledge to my first novel. Not a lot of writers get that chance.
After I realized what a gift this was, I wrote back to my agent embracing the idea and got to work on the outline.
Oh boy could I talk about outlines. Suffice to say, it's really hard and is taking longer than I thought it would, but I'm half-way done. The overall plot is the same, but now we have villians, stronger conflict, and in general a better story. I can visualize every scene and I can't wait to get started.
~
So, everyone. What have you all been up to? What are your lemon to lemonade stories recently?
-Savannah