I'm socially exhausted these days, and for that I apologize. Here's what I've been up to the past few months:
Kat Zhang came to visit!
As you may know, Kat and I have been friends since 2010 when we were both contributors to the blog project Let The Words Flow. Kat came down to spend the night with me on her way home from some traveling. Here's what we did: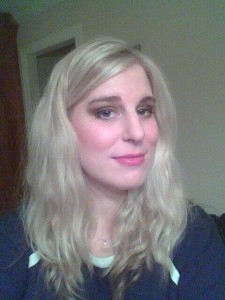 Kat put some intense makeup on me using techniques she learned from assisting a professional photographer with shoots. This eye makeup was crazy, yo. We also put red eyeshadow and gold sparkles on my other friend. It looked great!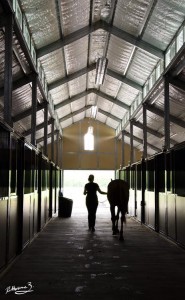 The next day we went to brunch, and then rode horses at my family's stables. That's me leading a horse out to ride. My sister guided us on a mini trail ride and it was super fun. Kat was riding my sister's champion horse, who loves to splash around in puddles. We got muddy!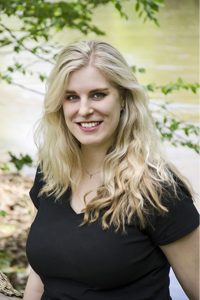 Then we took an ATV out and Kat took some great photos of me and my sister down by the river, which was swollen from tornado-inducing storms the days before. This is my new social media profile picture! We also took some pictures of Kat, but my sister and I are enthusiasts, not professionals, and I guess they came out kind of blurry, lol.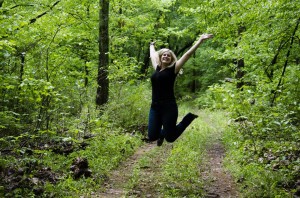 Lastly we took some fun photos, and I love the way this one turned out!
Birthday!
I turned 25!
I bought some crazy lipstick and nail polish, wore a tiara like I just didn't care, and went out for hibachi with my family and friends!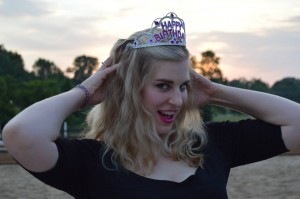 Thank you to everyone who sent me sweet birthday wishes through social media <3 You are so kind!
Hats and Horse Racing
My family has started up a horse stables, and this past weekend they invited a bunch of horse folks out for a big party to watch the Belmont Horse race. All the ladies were asked to wear fancy hats, so I present to you myself in 50's themed fancy horse racing attire: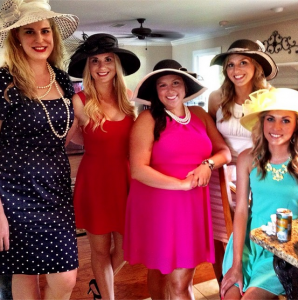 I bet on Wicked Smart, who did not win, I am sorry to say. However, I did win the 'best hat' contest (by a majority), so there's that.
Writing
I'm still plugging away at Cobworld edits, but I hope to be finished very shortly. Then I get to dive back into a previous project, and I'm just so excited I could burst.
Hopefully I'll talk to you soon! ;-)
<3, Savannah