It happened.
7 years of courtship.
9 months of engagement.
3 best friends.
5 surprise gifts.
60 wedding guests.
1 perfect dress.
1 perfect partner.
1 perfect day.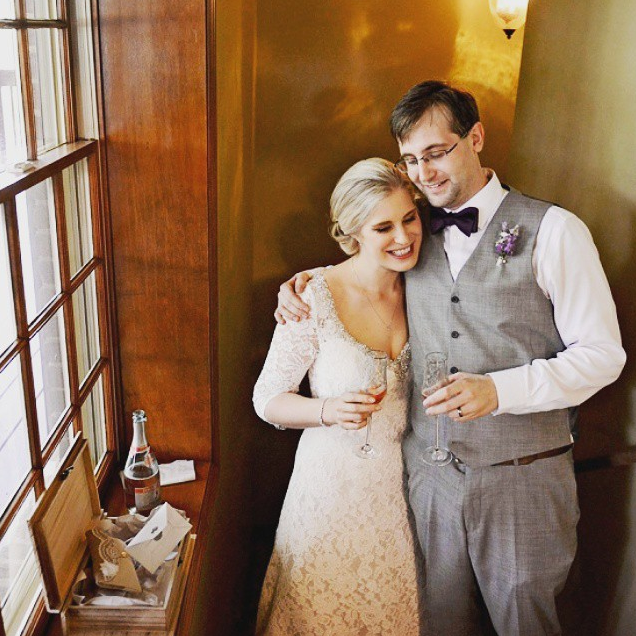 Reader, I married him.
My motto for wedding planning was two fold: No stress. And no one actually gives a sh*t what it looks like, so why get worked up over it?
This motto was more or less upheld in the weeks approaching the wedding, though I'll confess I had to go on some antacids to help my poor stomach deal with the anxiety.
What I really wanted out of my wedding was for it to be an authentic representation of Chris's and my partnership. I didn't want a production, or a ceremony whose significance went unexamined in favor of tradition. I wanted our closest friends and family present, I wanted to have fun, I wanted to make our guests feel something, and I wanted it to be purple.
By all accounts it was a major success. Some highlights:
Having all three of my best friends (in order; my Nameless brainstorming partner from high school, Kat Zhang from my writing life, and my local bff whose dog is also bffs with my dog) with me as I got ready that morning, keeping me calm and bringing me coffee.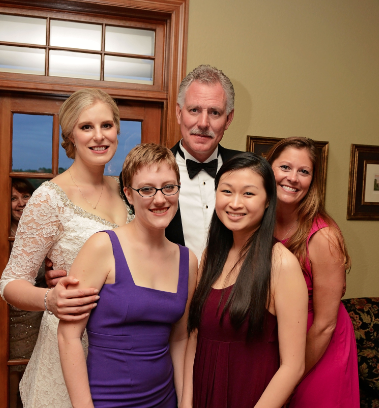 Stepping into the clubhouse and seeing how Chris's family had transformed it into something way better than I'd planned and imagined.
Being surprised with gifts Chris had arranged to be waiting for me everywhere I went that day: A beautiful burlap and lace wallet to hold my things, waiting at yoga class. A brooch at the place our entire family met up for brunch. An antique handkerchief at the hair salon. Gorgeous flowers at the house where we got ready. Pink champagne in the stairwell where my father and I waited for our musical cue to enter the room.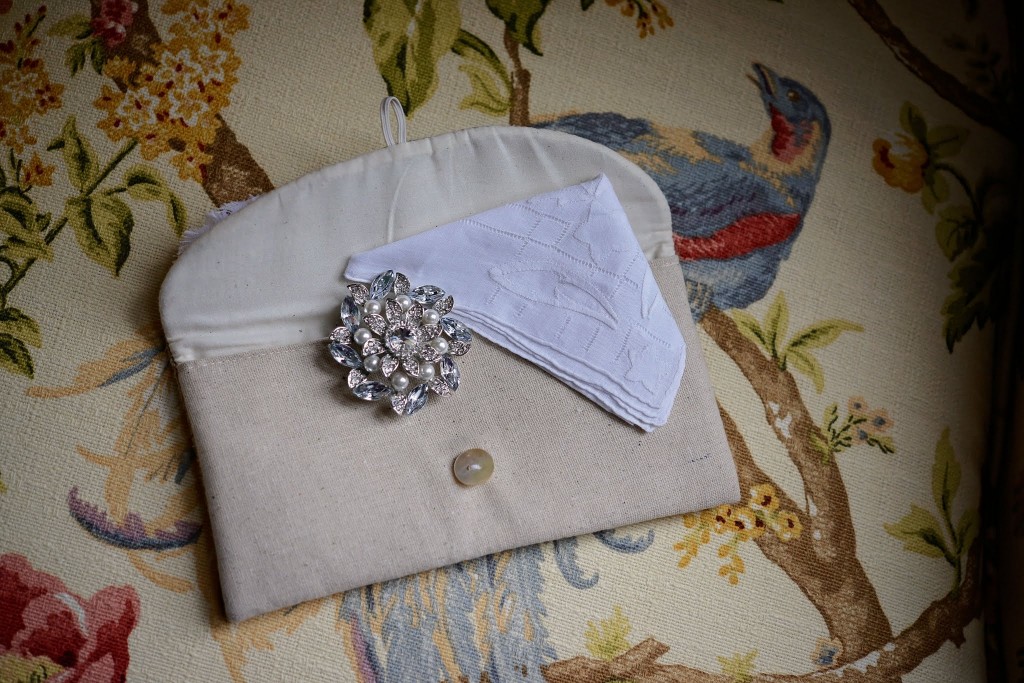 Using that handkerchief to wipe my tears when Chris's vows made me cry.
Being told that not an eye in the house was dry–not even the eyes of our gruff, male relatives.
Chris's uncle, a country singer, covering Home by Edward Sharpe and the Magnetic Zeroes as I walked down the aisle.
Dancing the night away with our family–and being wonderfully surprised that Chris's family out-danced mine, as that's kind of our 'thing' when we get together.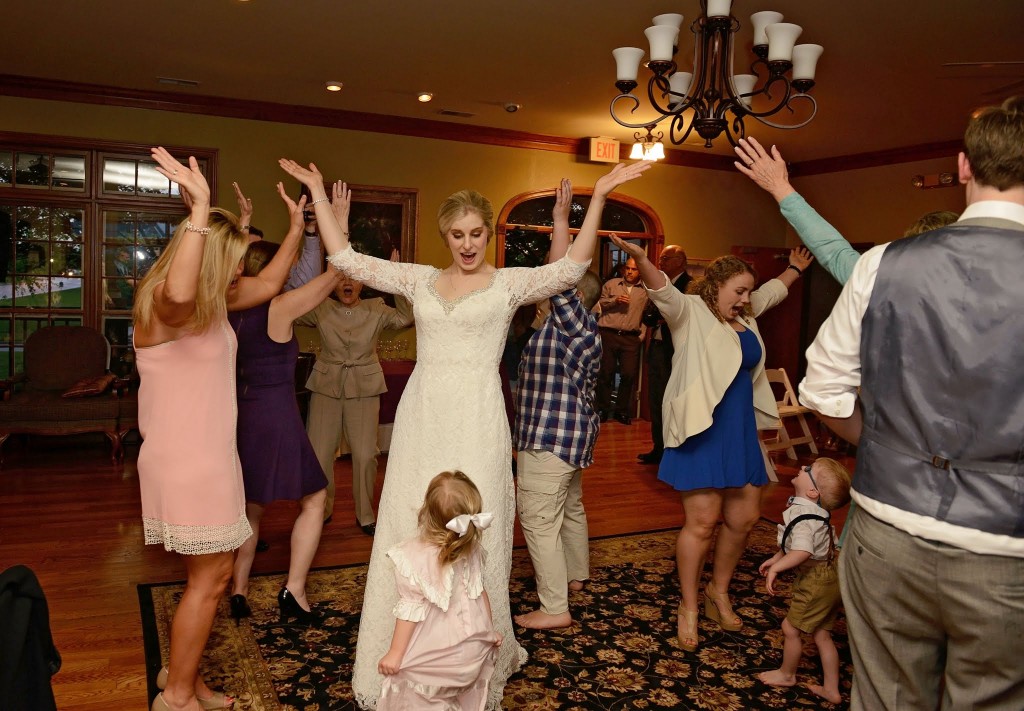 Some of my family pretending to be zombies up against this glass door while Chris and I cut the cakes. Yes, that's an armadillo cake like in Steel Magnolias!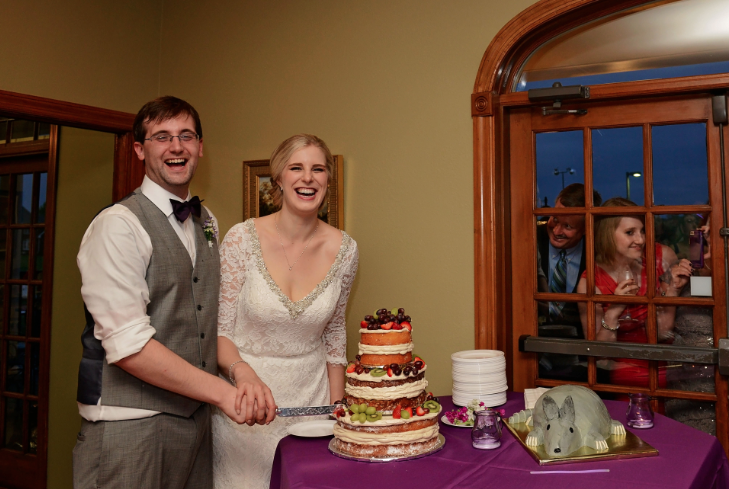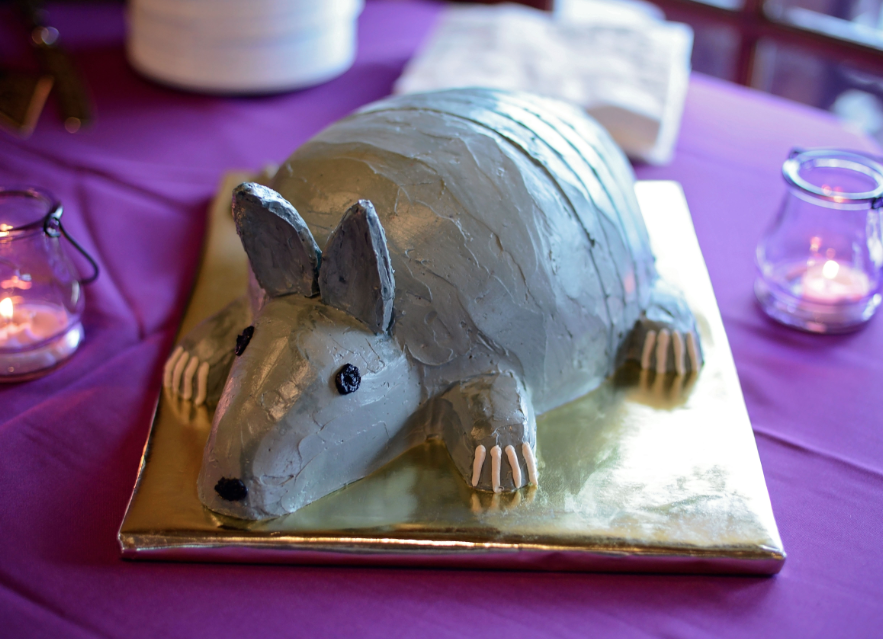 All the children utilizing the bubbles and glow sticks I'd set out for their entertainment, and that moment when I looked up to find that every adult had acquired a glow stick as well, and the men were wearing them like flowers in their shirts.
How well-received the Love Notes Display was — I didn't want to give away trinkets as party favors, so instead Chris and I wrote a love note to each person and/or couple at the party, telling them our favorite memories and how much we loved them.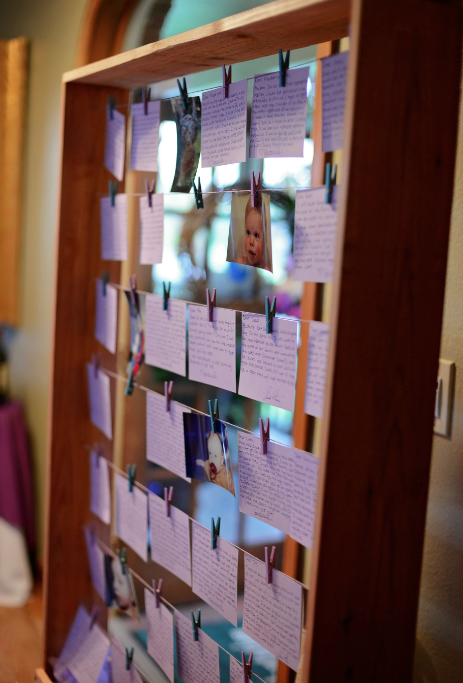 The after party at a restaurant hanging out with my cousins, and the after-after party at Waffle House, with my sister and a handful of cousins on both sides of my family, with far too many people in the car all singing loudly and taking crazy pictures.
Making the whole room laugh with my vows as I explained the significance of that day to me; our seven-year anniversary; a date I'd fixated on strangely in high school, and with my usual morbidity assumed would be the date of my death.
But I did die that day, seven years ago, when Chris asked me to be his girlfriend. Meeting Chris split my life in two; the time before, and after him. Childhood and adulthood. Being alone versus choosing to grow into a partnership with another human being.
No one had ever asked me to be their girlfriend before, so after Chris formally asked I took a second to savor that divine moment in time, then said yes. But Chris immediately sat up and said, "Well for how long?" His question took me completely by surprise. How long would I be his girlfriend for? "Well… forever!" was my answer.
As I said in my vows before all our loved ones, "It turns out I meant it. Even though today I become your wife, I promise that I will always be your girlfriend."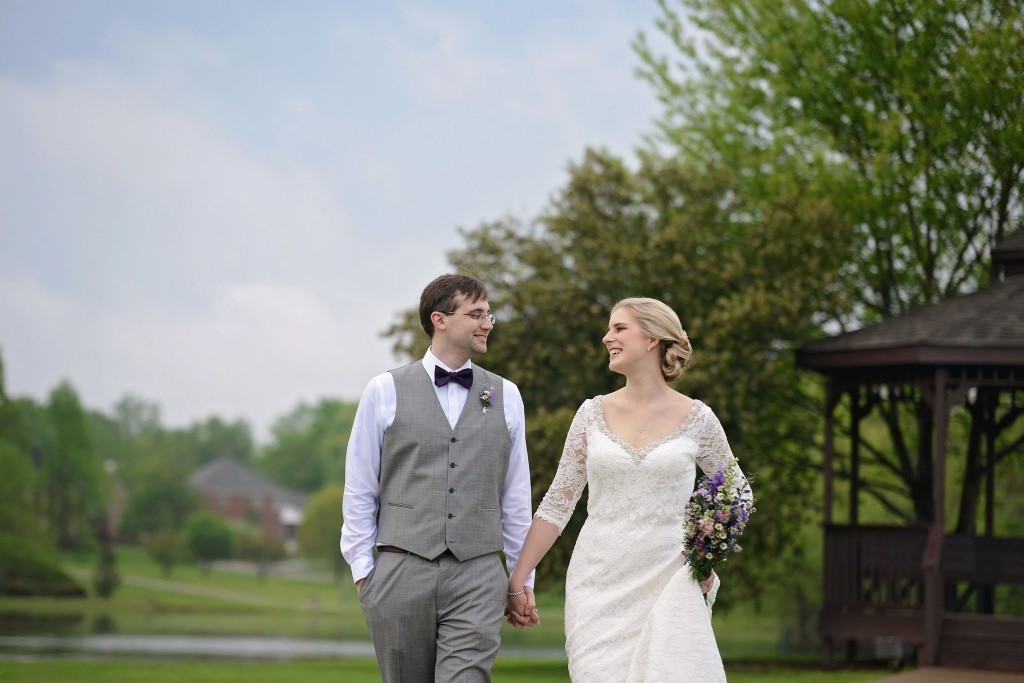 You can view more pictures on our photographer's blog here.