"Let me just tune in here," she said, and I waited for one silent second on the phone. "You have stomach pain," she said.
"Yes," I affirmed.
"You really need to give up caffeine."
I gave an exaggerated sigh. "I knowwww. Ugh. Fine. I will."
For my birthday, I bought myself a session with the same psychic I visited in Seattle in 2013. Obviously, as I am in Alabama and Darleen is many hundreds of miles away, we did the reading over the phone. The first thing she did (after a lovely prayer) was a body check in, where she highlighted areas on my body that were hurting, or that I was ignoring were hurting. The biggest takeaway was a truth I knew, and just needed someone to definitively say: My espresso habit is giving me more trouble than it's worth.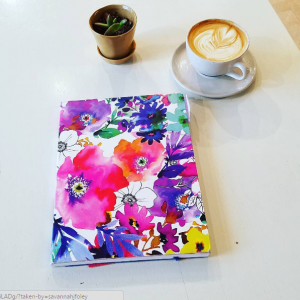 And the tough part is that it's worth a lot. Espresso is a magic potion, y'all. Look, I work full time and I'm taking four classes. I exercise after work and cook and want to spend time with my husband (still weird to say). This means my lunch breaks are sacred writing time. I go to the cafe, I order espresso mixed with green tea and cream (if I drink regular coffee my stomach will hurt, but somehow 'hiding' the espresso in the tea won't give me full on stomach cramps), and it supercharges me to get work done.
But I knew it wasn't good for me. I'm happy to report in the last month I've managed to give up caffeine except for an occasional cup if I run out of decaffeinated green tea.
After the body check, Darleen moved on to astrology. I was very excited for this part because the last time I visited her she brought up some recent friend-trauma I'd experienced, and gave me some tools that quite literally changed my life. I was able to let go of the hurt and resentment by learning to 'send love' to people instead of wishing them ill.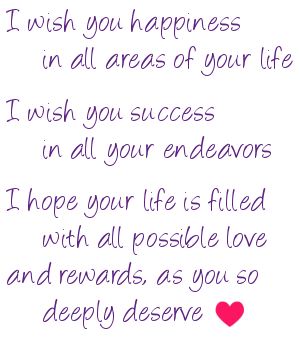 Forgiveness is not for the other person. It's for ourselves. I'm sure you've heard the saying that hatred is like drinking poison and hoping the other person will die. It only affects us, so why should we subject ourselves to that?
Thankfully my life is in a really great place right now, and I didn't come to the table with any seeping wounds or self-delusional behavior (except for the espresso!) As a result there weren't any huge life lessons or new tools to receive, but that wasn't really the point of this call.
I wanted affirmation. Sure, I enjoyed the thrill of someone telling me things about my life they couldn't possibly know, but I also wanted to hear I'm on the right path. Whether psychics are frauds or not, whether movements of distant stars can influence our lives at all, I wanted someone to tell me things are going to work out.
And they are.
Chris and I were married on a day and time that speaks well of longevity (not that I had any doubts). A project I'd launched recently left my hands under a bad moon, and wouldn't be successful, but from my own Tarot card readings I knew that already. Darleen advised I'd be entering 'the cave' soon — a place of intense focus and dedication to working.
She was absolutely right. On Saturday 6/18 I wrote 11k and finished my latest book, code named Shotgun Girl.
Yes, you read that right.
Eleven.
THOUSAND.
Words.
And because I'm a sucker for charts and statistics, I tracked the entire process and have these nerdily wonderful charts to show you: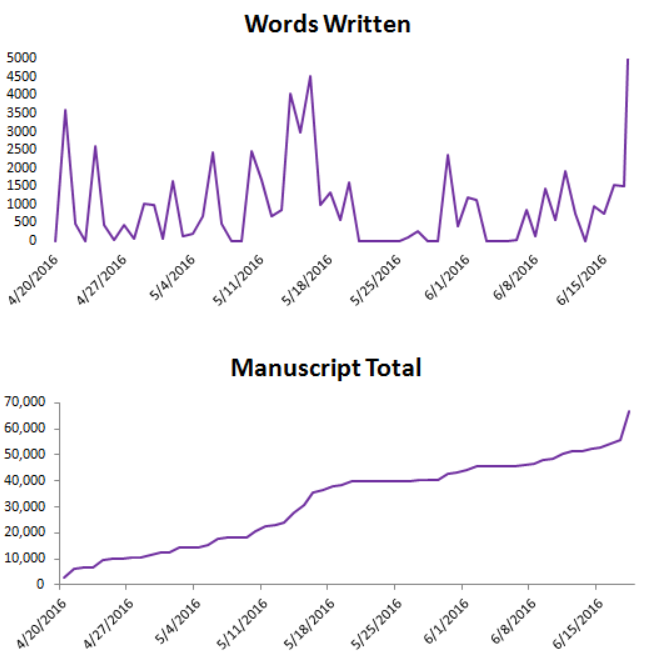 As you can see, it was an absolute whirlwind. The project was conceived at the end of April in 2013. I planned and plotted for THREE YEARS, sometimes regurgitating fully-formed chapters in the middle of the book, sometimes spending weeks just brainstorming and fleshing out characters or plot. After all that time the story and characters were so real in my head.
I love this book and the characters (Ellie with her dour sensibility, Jackson with his smirking craziness) and wanted it to be perfect, so I kept putting off writing it. I didn't want to start too early and take a wrong path and stall out, as is very common in my process. I wanted to get it right.
And then things leaped entirely out of control:
Well, I tried to pretend I wasn't working on this project but here I am 7k words later and I guess this story is getting born with or w/o me

— Savannah J Foley (@savannahjfoley) April 24, 2016
I couldn't stop writing. Just the first paragraphs, I told myself. Only since I came up with the perfect sentence to start it. Oh, and this description I just thought of is amazeballs, too. Wow, this is really working. How about I just introduce the first conflict, and then I'll stop?
I did not stop. I averaged 900 words per day, not counting the outlier of the last day. As we speak I'm in recovery mode, taking the week off to relax and recharge, then diving into edits this Saturday. Holy cow was Darleen right about 'the cave!'
Something else she told me has stuck with me, and I've been picking it over for the past few weeks. "You have a big perfectionist streak," she said.
I was surprised.
I'm not a perfectionist, was my first thought. Aren't perfectionists the people who can't let stuff go if it's not to their exact specifications? Isn't perfectionism a symptom of anxiety, of low self-esteem, of OCD, of neurosis? I see so many writers online boldly and courageously speaking up about their mental struggles, particularly with anxiety and depression. I am so lucky that I have a lot of spoons now, and don't suffer from those things. I know it makes my life easier, and I recognize that privilege.
So I didn't want to claim the title of 'perfectionist.' I'm great at letting things go! My INTJ brain understands that 'done' is better than 'perfect' and I constantly compromise in my work and personal life, accepting that we've gotten close enough to vision to execute. Otherwise you just stay stuck in prep mode, too afraid to send something out into the world.
I still don't think 'perfectionist' is the exact right word for me. It has too many connotations with a certain type of behavior or action that doesn't really describe me. I'm fine with not being personally perfect. My house is frequently a mess, I don't wash clothes as often as I should, I know where everything is but that doesn't mean its organized, and sometimes I go to the store in my pajamas because I can't be bothered to put on pants.
I believe in this picture: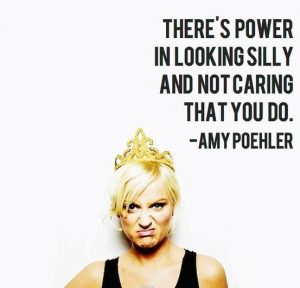 I believe in imperfect selfies. In making goofy faces and posting them. In letting stuff go, and not worrying about it, and being yourself.
But with writing… It's a little different.
Perfection isn't the right word. Obsession is.
I am obsessed with creating amazing writing. I'm constantly reaching, trying to ascend the heights my favorite authors are at. I want to give someone the gift those books gave me. And I want to have the wisdom, the insight, the knowledge to get there. This year I've been studying books on craft, and studying my favorite books to see how they're formed. I constantly compare my work to the work of my heroes, and that is where my perfectionism lies.
I fixate on my weak points. Sometimes I flounder. I get frustrated, I get terrified that I'm just repeating the same literary tricks over and over. I second-guess myself. I wonder what critics would say. Ultimately I can remember that 'done is better than good' and call something finished, but I don't believe it's good enough.
Because I want this, more than anything. I want a writing life, and to make amazing, heart-stopping, gut-punching, plot-obsessing books that people can't put down. I don't want you to see my seams. I want you to experience magic. My magic. To care about the characters and emotions that make themselves in my head, as much as I do.
"Yeahhh," Darleen said in her breathy, excited way. "You have a lot of publishing in your chart." Apparently my birth date and time is just chock full of creation and publishing. "Focus on staying positive," she told me. "You have to believe in the work you send out into the world."
I guess I'm a little prone to a defeatist attitude, as well. Telling people I look forward to my rejection letters, because they always say nice things, and at least it proves I'm out there, making it happen.
Well here's an entirely new thought: I am done with rejection, Universe. Do you hear me? My projects are worthy, and I am worthy, and it's going to happen for me. Soon.
"You have a big heart," Darleen also told me. "You have so much potential to help people, especially families."
I hope she means the family of my writing community and readers, because that's where my heart is. Writing is so entwined with my journey through life as a person. I love sharing the lessons I learn, and hope the sharing can help others grow in their personal journeys, too.
So that's where I'm at. Darleen made a few other cool predictions, which have come true. An influx in finances (Chris got a new job!), a big party in August (we're going to Las Vegas for DefCon!), and two other predictions related to family I'll have to wait and see about.
If you're interested in a session with a psychic, I highly recommend her. Treat yourself to the full hour!
Wishing you all the joy your life can stand right now!
<3,
Savannah