First, I want you to know I'm working on subsequent articles about social issues related to beauty, makeup, weight, etc., but I'm trying to move slow with them so I'm certain of my position and how I want to talk about this stuff. Glad to know you guys are as interested in it as I am :-)
Here are some things I'm doing now:
Writing. It's been a bad few weeks, writing-wise. I've been stuck and unsatisfied, but it worked out, like it always does. I took a few steps back and just let my characters play around, and broke through my obstacles. Just asking myself, 'how are they feeling in this scene? What do they want right now?' really, really helps. I'm considering making posters of writer's-block-breaking questions like this.
So ACORAS is moving forward, and I'm tinkering in my mind with a few side projects.
Running. Chris and I ran THREE MILES on Saturday! Whaaaat! Full disclosure: I only made it 2.25 before I had to stop and walk, but I finished strong!
Planning for Halloween. I'm attending a conference in early October in Atlanta, GA, and there's going to be a costume ball! This year I'm going as Persephone when she's Queen of the Underworld. My vision was big, black, and gauzy. Here are some of the inspiration photos:
I've also ordered a black wedding veil, and my sewing-talented mother is getting involved, so I can't wait to show you all the final product. What are you going as for Halloween?
Last year I felt pretty lackluster about Halloween and autumn in general, so this year I avoided thinking about it so I'd feel ready to do it big!
I'm really loving this Martha Stewart Halloween Handbook. Picked it up at the magazine rack at the grocery store.
You can see my other Halloween plans here on my Pinterest board.
Preparing for Christmas. Every year Chris and I throw a party at our house for our two families. This year we went with a Godfather theme. Here's the party invitation: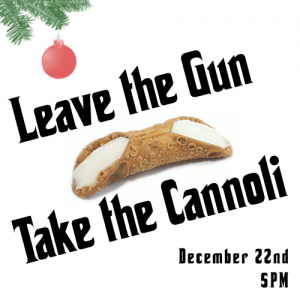 The menu includes  Chris's Nana's meatball recipe, home-made baguettes for custom crustinis, and home-made cannolis. Chris tested out the cannoli recipe at my parent's house this weekend and they were so good. We made them with Kahlua filling ;-)
My color theme for Christmas this year is light green and silver. You can see my decorating ideas here on my Pinterest Christmas board.
…Have I mentioned that I love holidays?
Take special note of this pin. I'm currently making it in white and green.
DIY. Speaking of Pinterest, it led me to discover tons of DIY projects that rip off Anthropologie decorations. If you're like me, you love Anthro but don't want to pay the high price. Now you don't have to. Special thanks to this blog, my new favorite.
Music. I'm adding music all the time to the ACORAS playlist, if you were interested. The latest piece is this absolutely beautiful instrumental piece from one of my favorite calming music artists, Liquid Mind. It literally made me cry. Do you know how rare that is?
I'm also loving Little Talks from Of Monsters and Men. I designed an animated music video for it in my head that is about ACORAS. What? You do it, too.
I'll leave you with a picture of Chris and my dog Bella wrestling on the floor: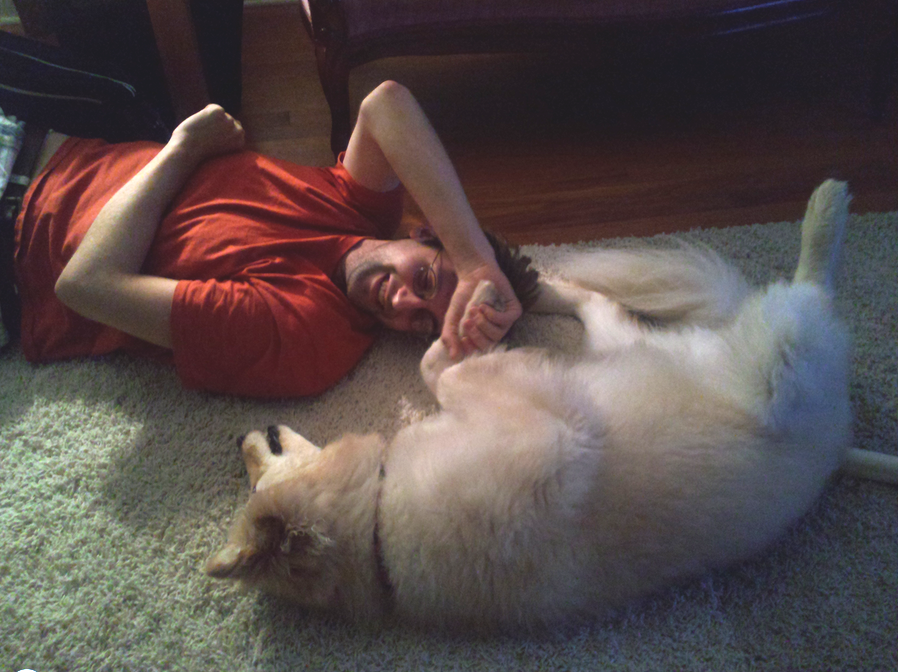 What are you doing for Halloween? What are you into lately? Got any Christmas plans yet?
<3, Savannah