The past few months have been a whirlwind. My upper palate surgery recovery took way longer than I thought, so I apologize for the blog silence: catching up on work, school, writing, and the holidays pushed the blog into low priority.
But! It's a new year, a new semester, and soon a new book! Here's what's been up, and what will be up:
Check out my new smile, circa November 15th!
And here's what it looked like two weeks later: 
Fun with gap A photo posted by savannahjfoley (@savannahjfoley) on
Things have settled down but I won't get top braces until March to start closing dat gap.
Book News
My next semester of school starts on Monday, so I have until Sunday night to finish up this edit of The Cobworld. After that it's back to possibly drafting Nameless while I extensively plan for Shotgun Girl. With this book I want to challenge myself not only with third person, but in conforming to a more traditional plot arc with a five-act structure. Shotgun Girl is a trilogy (for now) and I want to rock both the plot structure and the writing.
Nameless is… Nameless. It burbles up in me and dies down again. Beyond that, nothing has really changed since my last update. You can always find the latest Nameless news on this page.
Writing Revelation
Working on edits for The Cobworld forced me to confront some of my bad writing habits, and led to this revelation:
I think the Lesson of this book is how to truly kill your darlings.

— Savannah J Foley (@savannahjfoley) December 15, 2015
But also how to kill your not-so-darling-but-you-don't-know-what-you'd-write-in-their-place-ings. — Savannah J Foley (@savannahjfoley) December 15, 2015
I think that's my bigger problem. Not that I'm so attached I can't cut, but I'm so afraid I can't replace.

— Savannah J Foley (@savannahjfoley) December 15, 2015
 You guys, this is HUGE for me. For all my books, I would write these scenes and just dread re-reading them in the edits. Then I'd re-read them, and they'd be okay. You know that feeling? They're okay to the point where they don't really need to be changed, but you still cringe at the thought of them, and sometimes even skip over reading them entirely.
I've always read that one of the biggest causes of both procrastination and bad writing is fear. Fear that you'll get it wrong, fear that you can't handle it, fear that what you really need to do is beyond you. And I knew that, logically. But I didn't really learn it until this book. I don't have a 'darlings' problem. I have a problem with radically re-writing scenes where I'm not 100% sure what happens, or needs to happen. So I bluff through it, and the emotions are wrong but the writing's correct, and it gets left in.
But not anymore.
Fave Five
  (under the cut because this gets epic) Here are the things I adored over the past few months:
Tweet
Our culture doesn't reward aspiring artists. It rewards fairly arbitrary markers of success. — Leigh Bardugo (@LBardugo) November 12, 2015
This goes along with this AMAZING book I read:
Books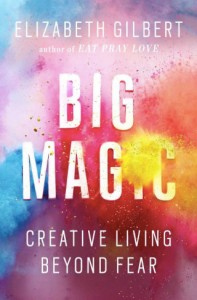 I have a full review planned, which you guys know I don't do often, so let that speak to the magnitude with which I loved this book. It totally changed the way I approach book-writing, and the changes have stuck with me. I HIGHLY RECOMMEND you read it.
THE STRANGE MAID by Tessa Gratton. Look, I don't like Norse mythology. I have no idea why. It's just not my thing. Despite this, I grew up reading tons of Swedish fairytales, and absolutely adore Nordic trolls. Tessa's troll lore is ON TARGET, and her writing is GORGEOUS. This book had many twists and turns and achieved an epic scale. Love.
I like medieval stuff as much as the next writer, but let's be honest — it's complicated. This book gives a great overview of all aspects of medieval life and does an excellent job of explaining the medieval mindset. It is also challenging me to put more thought into the courtly customs of my fantasy books. I tend to go for 'cozy and informal' royal societies, but this is as unrealistic as my fantasy settings *wink*.
This book comes out TODAY! Whaaaat?? And if you follow me  you'll no doubt have heard of Susan Dennard. We were members of Let The Words Flow/Pub(lishing) Crawl at the same time, and Susan is well-known for her excellent series on writing, hosted on her blog. Anyway, her new YA Fantasty comes out today and head's up: It's going to be a very big deal (you're welcome). I mean, just check out #Witchlander twitter activity. Susan is a lovely person and one of the hardest workers I know. This launch is gonna be amazing.
Songs
I'm obsessed with multiple songs now right now:
When I heard this song it was so good and compelling I tried to find the 1980's original, only to discover this song was written especially for Rihanna. It's an amazing story and so catchy!
Even if you're not a Yoko Ono fan, give this one a try. I love Portugal The Man, and their influence turns this song completely epic. Just wait until their vocals come in and tell me it's not compelling.
Yes, that last one is opera. I confess, I'm not much of an opera fan. But this song, commissioned specially for the movie Hannibal, is so beautiful I can't help myself. I even put together a playlist based on internet recommendations of similar songs to be able to play it in the background while I write.
Until Next Time…
I hope you all had a wonderful, peaceful holiday season, and are as excited as I am for the new year!