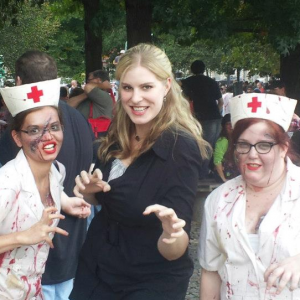 Hi, I'm Savannah. That's me in the middle posing like a zombie. Don't worry, I don't usually do that.
I write Young Adult books with an element of fantasy to them. I hope one day you can read them.
In the mean time, you can read excerpts from my books, short stories on wattpad, view fan art, and read articles about my writing process.