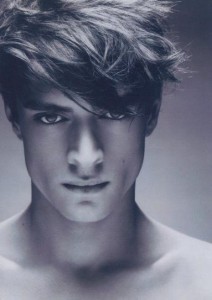 In a utopian society, women are the sacred ruling class and men live as numbered workers, nameless unless chosen to join households and become slaves. When a girl recently appointed the new Poetess (a spokesperson for the government) takes her first slave, a beautiful but damaged mute with mysterious origins, the forbidden romance that grows between them shakes her belief in their way of life. But all is not as peaceful as it seems in the world of women. A rebellious movement harboring proof of a secret history that could end the slave system is growing in influence and bringing hope for the future, but its methods for change can be deadly. As both Mistress and slave are caught in a web of politics and loyalty, sides are taken and secrets unfold that threaten the fragile trust between them. They'll have to learn to love as equals if they want to stop a brewing civil war, before it destroys them all.
The (limited) playlist:
Nameless Timeline
I get so many lovely reader emails, comments, and sometimes even FB messages, from folks who read Nameless back when it was Woman's World on FictionPress, or who read the sample chapters and fell in love with the story. Everyone has been so supportive (and patient!), but they also always ask when Nameless will be published. I wanted to provide a comprehensive timeline about Nameless's history and progress so you know where it stands. I'll update this timeline as the story develops:
2004
Prior to September 2004 I had written novel-length Animorph fan fiction, but never really worked on my own stuff. In September (the 15th, I believe) I was seized with an idea: What would the world be like if women ran it instead of men? I started writing from the perspective of a young woman selecting her first slave, and the Poetess appeared. Within the same chapter, Number 23/Shae showed up in the line of Nameless she was choosing from. When I signed off, I had to title the document something, and as all I basically had was 'a world run by women' I called it Woman's World. The title was never meant to stick, but I never came up with anything better.
I was 15. The story actually stalled out for a bit, but I rediscovered it that winter.
2005
In February I posted the first few chapters to FictionPress, which I had seen advertised through FanFiction.net. The story grew in popularity.
In May I finished the 'first book' with a sort of cliffhanger ending. I began working on the second book and started posting chapters in June.
2006
I finished the second book and started writing and posting the third book. I remember finishing the second book at 2AM and putting a note on my door for my mother not to wake me in the morning, because completing a novel entitled me to sleep past 10AM, which was the absolute latest she usually allowed me to sleep in during the summer. My mother also graciously allowed me to call out of school on some days so I could stay home to write. Best mother ever <3
2008
After meeting Chris, the love of my life, we decided we needed to get our adult lives started and pursue our dreams. I queried the first book over the summer, and signed with my agent in December. We began rewrites. We also changed the name to Antebellum.
2009
Antebellum went out on submissions. The title was a flop — people thought it was related to the Civil War. Editors also didn't know how to market the book. We pulled it back in for revisions.
2010
My agent suggested combining all three books into a single book, and making it YA. We also worked on changing the name, and settled on Nameless, which I think is absolutely perfect. A lot of personal disasters happened this year, and I stalled out on writing for a long time. Basically 2010 was the worst year ever.
2011
I turned in a single book (boy was it a whopper, over 100k) intended to be YA, but the voice wasn't right. It couldn't quite eke its way into YA.
While I'd been waiting for feedback, I'd started work on a new story, A Curse of Rose and Snow. I completed it in June 2011 and sent it to my agent.
Both my agent and I were now perplexed by Nameless, and unsure of how to fix it, so we decided to make ACORAS our primary focus.
2012
In February I posted this really sad post about all my negative feelings concerning Nameless. I just didn't know what to do with it, and honestly was so exhausted with working on it and not knowing I was on the right path. I decided to shelve it indefinitely.
In July I was struck with an idea for how to improve the plot, but quickly stalled out when facing the overwhelming plot restructuring that would have to take place. Nameless waited around for a while, while I rewrote ACORAS again.
2013
In January I received a flash of inspiration about the Nameless prequel, which led to an idea for Nameless: Multiple POVs. However, I quickly encountered a pretty severe characterization issue that I slowly worked through over a few months.
By May I had agreed with myself to let go of the traditional canon and just let the characters tell me their story. I wrote about 20k before stalling again, and started to focus more on a new story, The Cobworld, but soon ideas started flowing for Nameless again, so I returned to that story.
In October I added 25k more through Project NaNoWarmUp.
My intention was to finish the rewrite by the end of 2013 but I was unable to, being somewhat at a loss for how to properly finish it. Instead I turned my efforts to The Cobworld, which was finished in March 2014.
With the gracious brainstorming help of my BFF, I created a working synopsis.
2014
I spent most of the year working on The Cobworld, editing ACORAS, then editing The Cobworld again. In November I made another update about Nameless, discussing the current state of the manuscript and my fears. In this post I attempt to mediate your expectations so I feel better about moving forward.
2015
I officially turned in The Cobworld again, and returned to working on Nameless full time in the summer, but didn't get very far. The first half of the book is solid and wonderful, but the second half is more nebulous. I spent the fall working on another round of edits on The Cobworld.
2016
In the beginning of the year I turned in another round of edits on The Cobworld and focused again on Nameless. I got up to 77k and in September I cut out 30k words in order to redo some chapters I'd written with the wrong tone.
Toward the later part of the year I came down with depression. Although it didn't impact my ability to write when I actually sat down to do it, it did lead to some distractions and complications that kept me away from my writing spots. In the fall I worked on rebuilding the chapters I cut with a new awareness of character motivations.
2017
After getting on anti-depressants and recovering my normal life in the spring, I focused on Shotgun Girl to get it wrapped up. After moving in early summer, I'm now settled in and have, in a frenzy of creativity, finally unlocked the right ending for Nameless. I still need to finish one final edit on Shotgun Girl, then I can focus on returning to Nameless and maybe finally completing this long, long project.
Thanks for reading!
2022
So many life changes! I continued to battle depression on and off, and am now on a steady cocktail I really like that allows me to find my happiness. I've picked at Nameless over the years and am SUPER PROUD of the existing content, but it hasn't been my main focus. Over the past few years I worked really hard on resolving some art wounds/trauma and unpacking a lot of toxic mentality around writing, productivity, my value as a person, and goals for my life. In spring 2022 I am finally able to write again, and having finished the Shotgun Girl edit I am circling back around to Nameless, to see if I can move forward with the second half of the book.