I didn't want to let the month slip by without giving an update. I have several half-article drafts on my usual mix of writing revelations and life journey stuff, but nothing quite ready to post today.
Nameless is going quite well, better than it has in years. I'm adding and deleting a lot in an effort to figure out the nebulous middle, so the ms is only net positive around 3k words. Still, those words represent hours of brainstorming, list-making, and exploratory drafting. I consider them a success.
B-Day finally came and I got my top braces installed: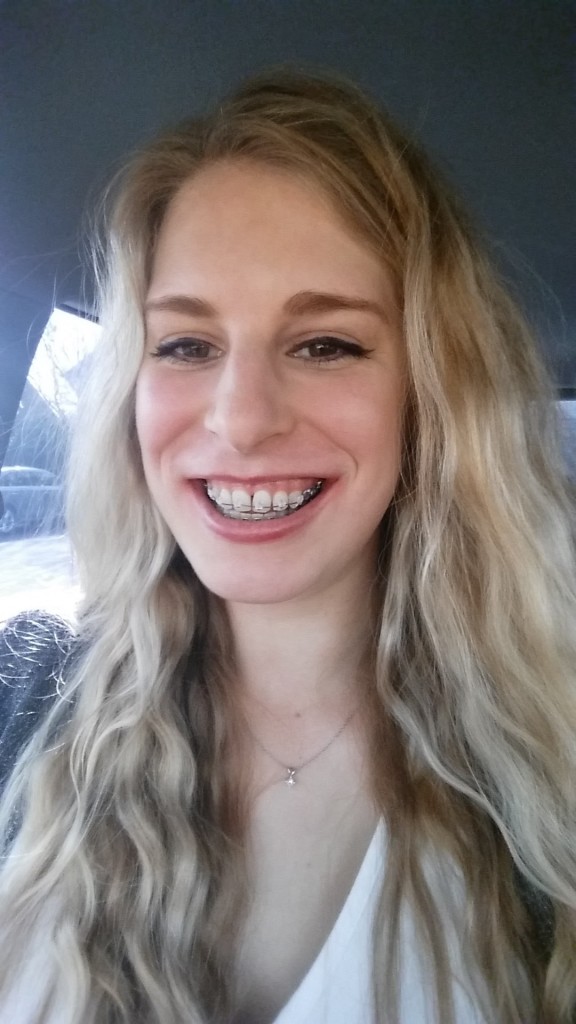 They were just as painful as everyone warned and my brain had conveniently forgotten. I couldn't even bite through a cheese stick!
On to the Fave Five!