I have two sisters. One is 3 years younger than me, and one is 10 years younger. I call them my Middle and my Youngest sister.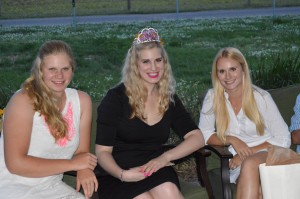 Here's the most recent picture I have of us (Middle on the right, Youngest on the left), and here's one from last year where we're flipping our hair like we're related or something.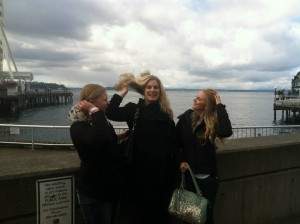 My Middle Sister and I exist on opposite sides of the family spectrum. She has the body type of all our Foley cousins, and physically I'm more on my mother's side of things. She's an extrovert, I'm an introvert. She's more mainstream culture and I'm more indie. She follows trends and I stare at them in bafflement. My parents got one of each and then a compromise, because my Youngest Sister is an exact split between us.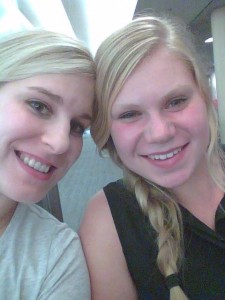 Here's me and Youngest Sister on the plane to New Zealand last month.